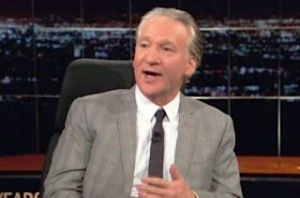 With 32 nominations and zero wins, Bill Maher holds the record for most Emmy Awards losses. After he lost two awards for Real Time to Stephen Colbert Sunday night (along with a third for producing HBO's Vice to PBS' American Masters a week earlier), Maher sat down with TheWrap Editor-in-Chief Sharon Waxman to discuss his misfortune.
During the conversation, which took place Monday evening at the opening event of TheGrill conference, Waxman asked Maher if it's ever "frustrating" for him to lose year after year.
He said it was frustrating "years ago," but "at a certain point, you understand that if you're really going to be the brave one, you're going to piss off too many people to win the awards."
After some light applause from the audience, Waxman asked him if he really thinks he's "pissed off too many people to win the Emmy."
At this point, Maher tried to backtrack a bit, saying, "It doesn't really benefit me ever to talk about the Emmys, it's a no-win situation." But before he moved on, he had to get one thing off his chest.
"Winning an Emmy–People talk about it like it's the Giants winning the Super Bowl," Maher said. "It's not the same thing. When the Giants win the Super Bowl it's because they actually beat another team. So they're actually the best team." In contrast, he said the Emmy Award "is the opinion of ten people who watch a tape."
Watch video below, via TheWrap:
[photo via screengrab]
— —
>> Follow Matt Wilstein (@TheMattWilstein) on Twitter
Have a tip we should know? tips@mediaite.com