'Blessed with His Semen, Like Holy Water' and Other New Sexual Allegations Against Cosby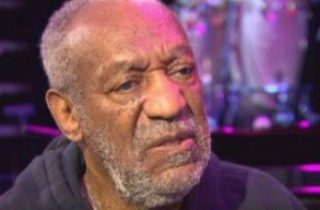 Bill Cosby's rape allegations have take another turn for the worse, with three new women coming forward with stories of sexual assault. Linda Ridgeway Whitedeer, Colleen Hughes, and Eden Tirl spoke at a press conference about Cosby's victimizations, where they gave particularly nauseating accounts of what they say he did to them.
Whitedeer told reporters that she first met Cosby at the start of her acting career, and that he asked her to come into a director's office with him for a practice interview. She said that what ended up happening was quite different.
"I felt Cosby's left hand gently grab my long hair behind my head … his giant frame blocked the door so if anyone should try to enter, they would not be able to see what he was doing," Whitedeer said. As she went on, Whitedeer chocked up and had to ask attorney Gloria Allred to help describe how Cosby "gloated" about sodomizing her:
"When Cosby was done, there was a horrible mess of semen all over my face, my clothes and in my hair. He took out a Kleenex to try to wipe off my face. I was bordering between vomiting and passing out. He was mumbling that I had been blessed with his semen, like holy water."
Hughes also had a rough story to tell about how Cosby flirted with her and asked her to lunch while she worked as a flight attendant. She said that she blacked out during the lunch, and woke up several hours later suspecting to have been drugged and raped:
My clothes were thrown all over the room and I felt semen on the small of my back and all over me. Bill obviously did not use a condom and there was no lunch and he was nowhere to be seen.
Hughes also claimed to have encountered Cosby again on a flight one year later, where Cosby "turned pale" and asked if she ever said anything.
Tirl spoke last, saying that she was auditioning for The Cosby Show when Cosby took her to his dressing room and began to sexually harassed her. Tril said that she expected men to hit hit on her during her line of work, but though she rejected them, she said she "felt dominated," by Cosby's advances.
"There was a palpable shift of power, and I lost my breath," Tirl said. "He wanted me to know he thought I had it, but was I willing to do what it took?"
[h/t The Wrap]
[image via screengrab]
Have a tip we should know? tips@mediaite.com