BREAKING: Authorities Respond to Numerous Gas Explosions, Fires in Northern Massachusetts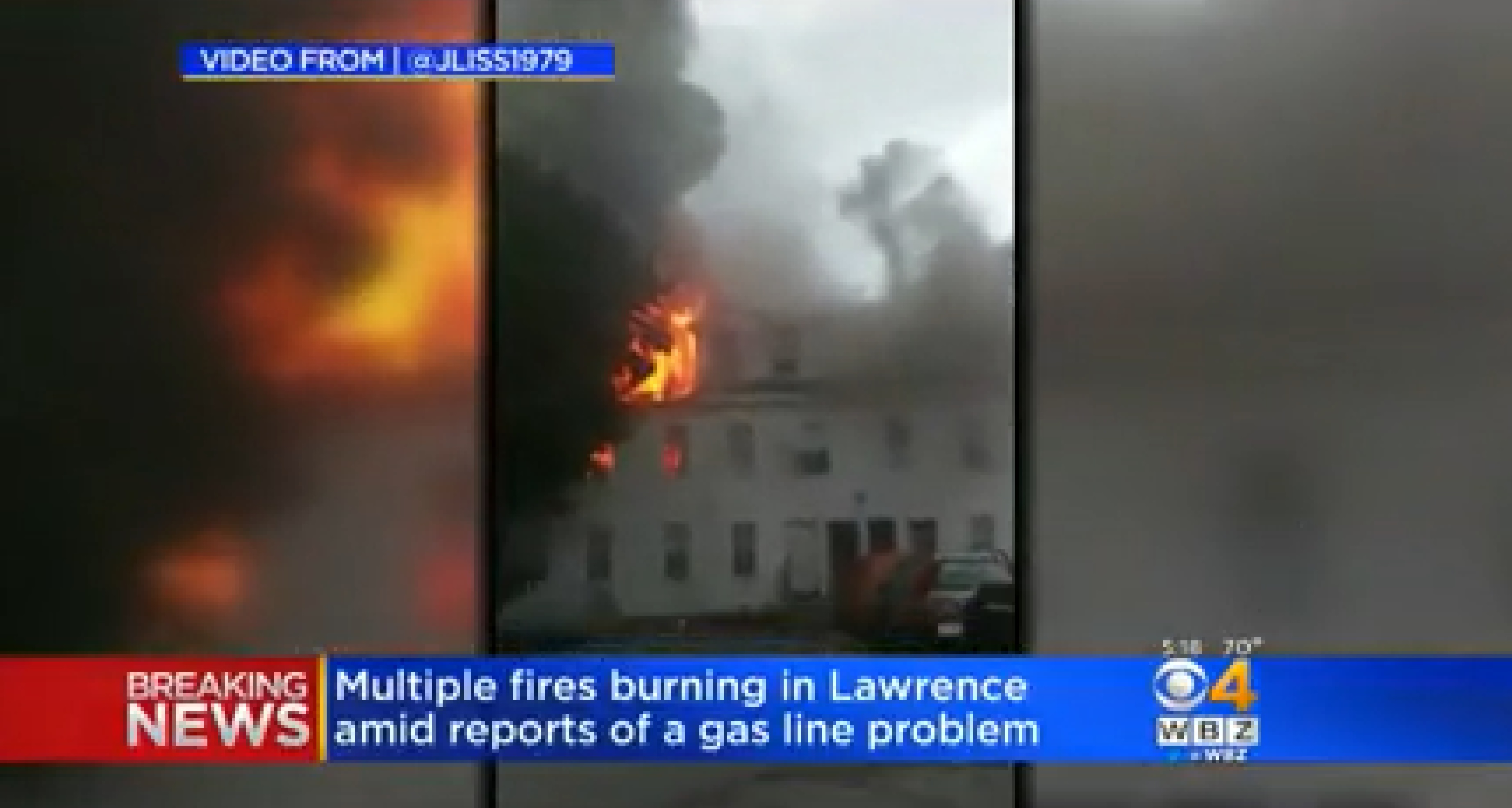 Neighborhoods were evacuated in northern Massachusetts Thursday following a series of explosions and fires apparently caused by a faulty gas line.
Updated plotting of confirmed fires and explosions by MSP Watch Center. 39 locations confirmed thus far. Number will grow. New responses ongoing. Reminder: all residents of Lawrence/Andover/N Andover who have Columbia Gas must evacuate, as should anyone else who smells gas. pic.twitter.com/IwD4phgTfu

— Mass State Police (@MassStatePolice) September 13, 2018
DEVELOPING: Emergency crews respond to suspected series of gas explosions across three communities north of Boston. https://t.co/SjmRLOpIhm pic.twitter.com/hf6GPksch0

— ABC News (@ABC) September 13, 2018
BREAKING: So many fires "you can't even see the sky": Crews respond to suspected gas explosions that have damaged homes in communities near Boston. https://t.co/EUOvni3mwR

— AP Eastern US (@APEastRegion) September 13, 2018
The crisis spanned Lawrence, Andover and North Andover, according to The Eagle-Tribune. Lawrence Police Chief Roy Vasque told the paper one home in the area had been "demolished" by a blast.
"It's bad," he said. "I've never seen anything like this."
The outlet also reported a handful of basement fires within Andover, hearing on the police scanner that evacuations were underway.
Multiple house fires at homes with Gas service. If you have gas service to your house or business please exit the building until further notice.

— North Andover Police (@NoAndoverPolice) September 13, 2018
[Image via screengrab]
Have a tip we should know? [email protected]