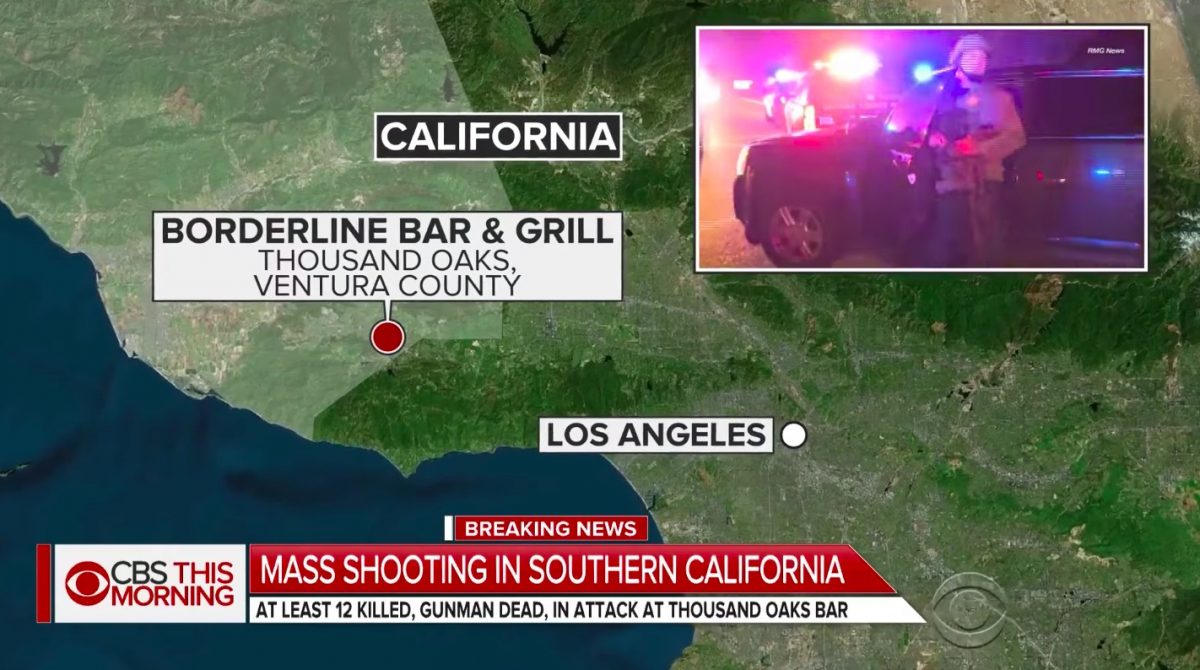 The gunman who opened fire in a country music bar in Thousand Oaks, California Wednesday night, killing at least 12 people, has been identified.
An official told NBC News that the alleged gunman, who killed himself after carrying out the shooting, is 28-year-old Ian Long. Long was a Marine Corps veteran previously deployed to Afghanistan.
Long, armed with a smoke device and a .45-caliber handgun, stormed the Borderline Bar & Grill sometime before midnight, per AP. The venue was holding a weekly "college night" attended by around 100 people.
Sources told NBC News he is a white male who is "heavily tattooed."
He first shot the venue's security guard, before opening fire on patrons. Sgt. Ron Helus, a 29-year-old sheriff's deputy, was the first officer to enter the bar and was shot and killed by the gunman. "He died a hero because he went, he went in to save lives, to save other people's lives," Ventura County sheriff Geoff Dean said.
Witnesses described the shooter as a tall man dressed in black. After shots rang out, witnesses jumped to the floor, before running towards an exit. One witness said she saw the gunman shoot three people before she dove to the floor. Patrons then began sprinting, and she was caught on the floor and trampled before a man helped her up and told her to run.
"He looked like he knew what he was doing," the witness said. "He had practiced, he had been shooting before."
According to AP:
Authorities and witnesses say the gunman wore dark clothing and didn't say anything as he fired inside the bar. Hundreds of people fled, some breaking windows and jumping out of second-floor windows to escape.
This story is breaking…
Have a tip we should know? tips@mediaite.com
Aidan McLaughlin - Editor in Chief