BREAKING: Mark Harris Out in NC-9 After Election Fraud Scandal, Cites 'Health Situation'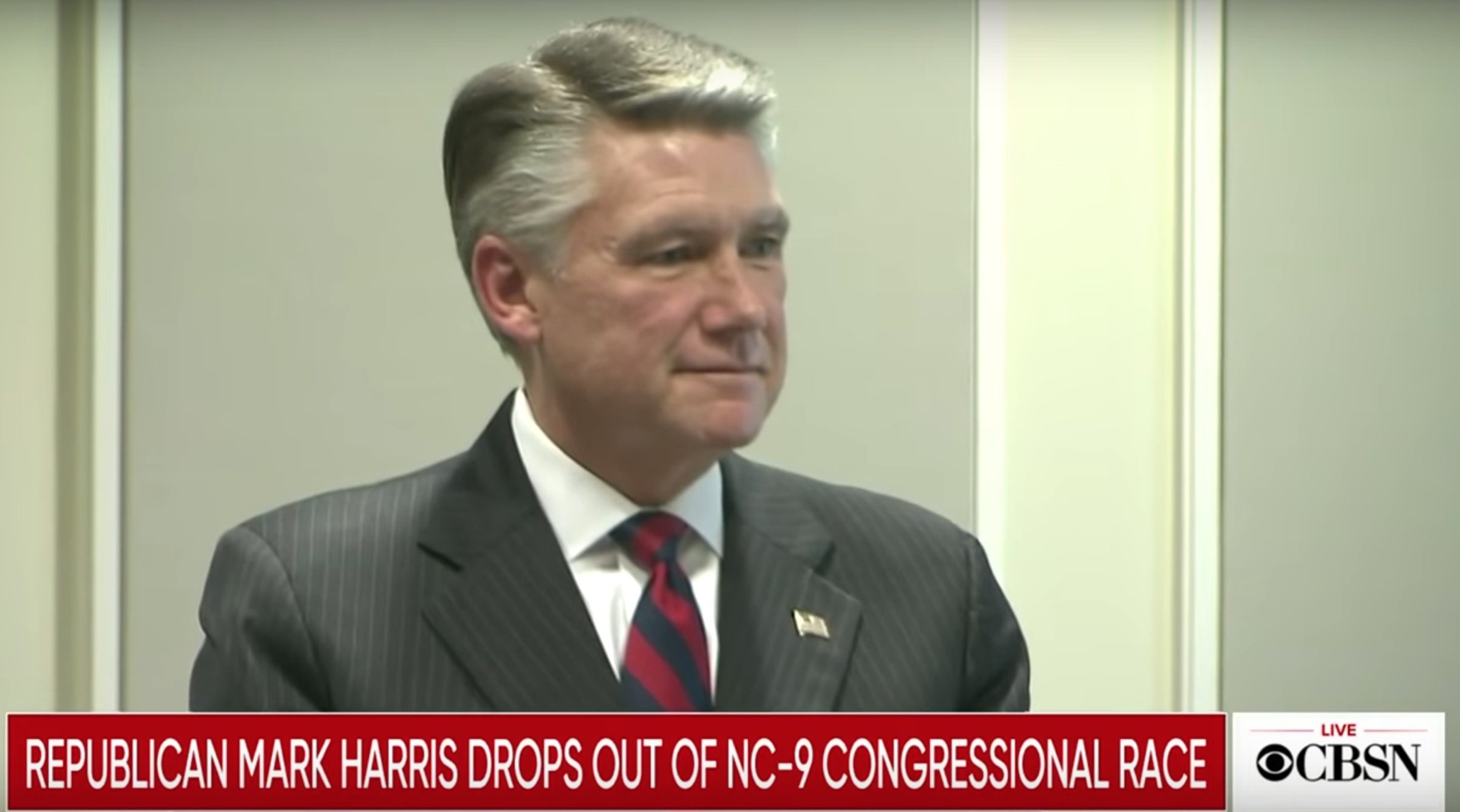 Republican Mark Harris has announced he will not be running in the new election in North Carolina's 9th district. Harris, who was at the center of the election fraud controversy that prompted the new election, released his statement on Tuesday.
"Given my health situation, the need to regain full strength, and the timing of this surgery the last week of March, I have decided not to file in the new election for Congressional District 9," the statement reads in part.
It was just last week that Harris himself joined the calls for a new election, and only yesterday it was reported that North Carolina Republicans were pressuring Harris to step out of the race.
"While few things in my life have brought me more joy than getting to meet and know the people of this incredible part of North Carolina, and while I have been overwhelmed by the honor of their support for me as the Congressman-elect of NC-9, I owe it to Beth, my children and my six grandchildren to make the wisest decision for my health," said Harris. "I also owe it to the citizens of the Ninth District to have someone at full strength during the new campaign."
He added that it is his "hope" that "a solid conservative leader will emerge to articulate the critical issues that face our nation" in the new primary.
Harris suffered two strokes in January and has been receiving medical care.
[Featured image via screengrab]
—
Follow Caleb Howe (@CalebHowe) on Twitter
Have a tip we should know? [email protected]