BREAKING: 'Politically-Motivated Islamist Terrorist Attack' In England Results In Beheading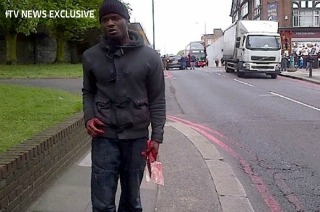 At least one person is dead after a violent attack in London, according to breaking reports. A UK solider was killed and two civilians were wounded during what is being described as a terrorist attack.
Sky News reports that police are considering the assault an "Islamist terrorist attack."
Dozens of weapons – including a number of knives – and pools of blood could be seen on the ground, where a man wearing a Help for Heroes T-shirt is said to have been attacked by two men.
"Sky sources say that following their attack, witnesses heard the pair chanting "Allahu akbar" – and asking passers-by to take photographs of them," reads the breaking report.
Prime Minsiter David Cameron has reportedly cut short a trip to Paris and will return to assess the situation.
UPDATE: At least one of the victims was beheaded by a machete-wielding man.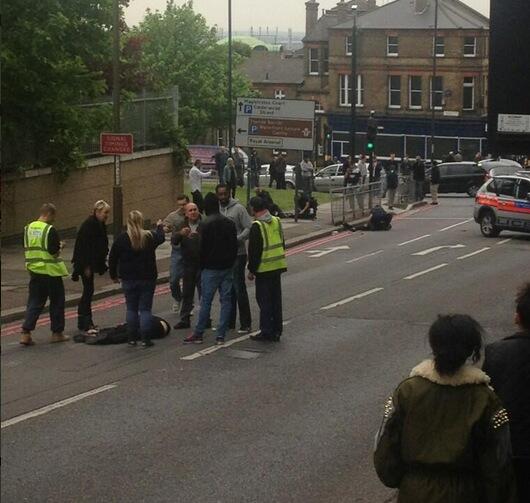 One witness, identified as James, said he and his partner saw two black men attack the young victim with knives, including a meat cleaver. "They were hacking at this poor guy, literally," he told LBC. "They were hacking at him, chopping him, cutting him."
UPDATE II: ITV News has posted a somewhat graphic image of the alleged attacker with his hands bloodied. "We swear by almighty Allah we will never stop fighting you," he said.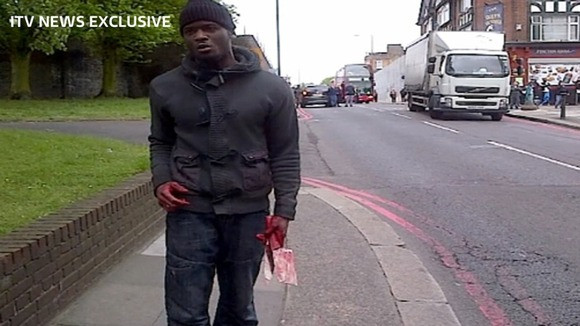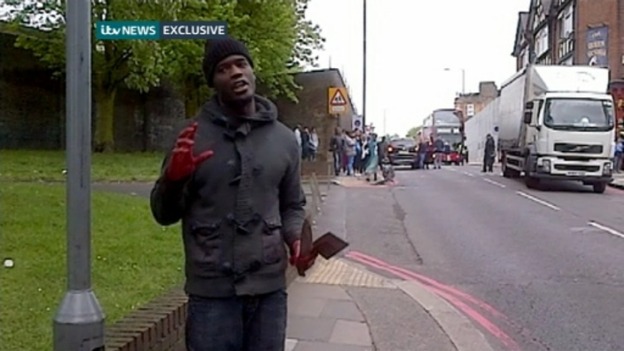 UPDATE III: ITV has posted video of the bloody attacker talking to a camera after his assault.
UPDATE IV: CNN has the gruesome details of the assault as it unfolded:
Another witness, who gave his name only as James, told London's LBC 97.3 radio station that he saw two men standing by the victim on the floor.

At first he thought they were trying to help the man but then saw two meat cleavers, like a butcher would have.

"They were hacking at this poor guy, literally," he told the radio station, as if they were trying to remove his organs.
"These two guys were crazed. They were just not there. They were just animals."
UPDATE V: Amateur footage has emerged featuring the immediate aftermath of the attack.
> >Follow Noah Rothman (@NoahCRothman) on Twitter
Have a tip we should know? tips@mediaite.com