BREAKING: Trump Signs His First Veto Against Resolution Blocking Emergency Declaration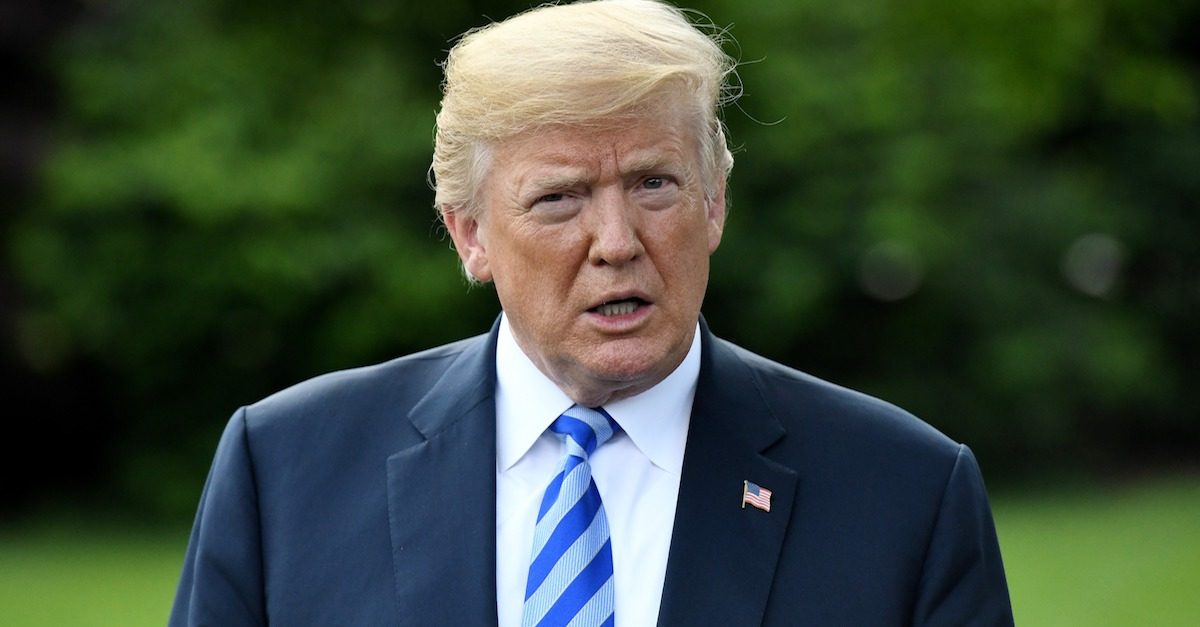 "Congress has the freedom to pass this resolution and I have the duty to veto it."
President Donald Trump issued the first veto of his presidency this afternoon on the resolution passed by both the House and Senate to reject his declaration of a national emergency on the border.
He called the resolution "dangerous" and "reckless," defending the emergency declaration and saying, "People hate the word invasion, but that's what it is."
Law enforcement officials and angel families were present as the president signed the veto.
Pres Trump signs veto statement and gives pen to an "angel mom." Pres says "we're building a lot of wall right now." (TV Pool photo by @TerryMoran) pic.twitter.com/sd9F35If7G

— Mark Knoller (@markknoller) March 15, 2019
Veto — his first — displayed by @POTUS. (Photo: @j_ernst_DC/@Reuters) pic.twitter.com/sg4rDzw5lF

— Steve Herman (@W7VOA) March 15, 2019
Trump was also joined by Vice President Mike Pence––who said "I don't know that I've ever been more proud than to be standing next to you today"––and Attorney General Bill Barr––who called Trump's decision consistent with the law.
We will add video when it becomes available.
[photo via Getty Images]
Have a tip we should know? [email protected]
Josh Feldman - Senior Editor