Bristol Palin Has Worst Chance To Win Dancing With The Stars, According To Vegas Sportsbook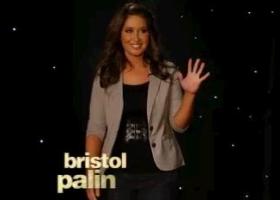 The Wynn Las Vegas, which apparently isn't a fan of America and freedom, has given Bristol Palin the worst odds to win Dancing With The Stars, at 35 to 1.
We know this because of a fun press release we got today from the Wynn Las Vegas, announcing their Dancing With The Stars odds. Here's the full press release and below, we make our case why you might want to take that bet.
Good morning –

Attached and below are the opening odds for the new season of Dancing with the Stars, as produced by Wynn Las Vegas Director of Race & Sports Book Operations Johnny Avello. Please note odds are for entertainment purposes only.

Dance Star Partner Odds

Rick Fox Cheryl Burke 4 to 1
Jennifer Grey Derek Hough 5 to 1
David Hasselhoff Kym Johnson 6 to 1
Brandy Maksim Chmerkovskiy 7 to 1
Michael Bolton Chelsie Hightower 9 to 1
Mike Sorrentino (The Situation) Karina Smirnoff 11 to 1
Florence Henderson Corky Ballas 15 to 1
Kurt Warner Anna Trebunskaya 16 to 1
Audrina Patridge Tony Dovolani 20 to 1
Margaret Cho Louis Van Amstel 25 to 1
Kyle Massey Lacy Schwimmer 30 to 1
Bristol Palin Mark Ballas 35 to 1

Please let me know if you have any questions or are interested in interview opportunities with Johnny. Thanks!
First of all – how awesome is this press release? We don't need to talk to Johnny, but the fact that he's available to talk about this is pretty savvy, capitalizing on the DWTS tidal wave in a very relevant yet tangential way. Secondly, "entertainment purposes only"? If I go to the Wynn, I want to throw down a bet, legally, on Bristol! (But we've confirmed they are for entertainment purposes only.)
But here's why Bristol is a good bet. For one, a big part of the elimination process is fan voting. You don't think Sarah Palin can use the power of her Facebook page to mobilize support for her daughter's cha-cha? Also, she's got a great partner in Mark Ballas – the 24-year-old has won two out of his six seasons, although last season he fell off, losing in week two while paired with Shannon Doherty. (P.S. thanks Wikipedia!)
Anyway, Dancing With The Stars is going to be great this year. And so is this press release.
—–
» Follow Steve Krakauer on Twitter
Have a tip we should know? tips@mediaite.com