California Businessman Applies To Trademark The Phrase 'I Believe You Zimmerman'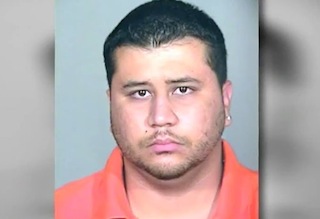 A few weeks ago, news broke that Trayvon Martin's mother had applied to trademark the phrases "Justice for Trayvon" and "I Am Trayvon." The news seemed to garner a mixed reaction. Some people found it slightly distasteful, while others saw it as both a way for a woman to gain any kind of restitution following an unspeakable tragedy as well as stopping others from misusing her son's memory. Now, news has broke that some guy completely unrelated to the case has trademarked the phrase "I believe you Zimmerman." In response to this news, some people found it to be a cynical attempt to profit off racially tinged outrage while other people found it…I don't know. Something.
Like Trayvon trademarks, this story was again broken by The Smoking Gun:
"The 49-year-old [Lawrence] Sekara, pictured above, wants to place 'I Believe You Zimmerman' on a wide variety of merchandise, including beer mugs, bumper stickers, leggings, footwear, "Button-front aloha shirts," and other assorted apparel.

…

Sekara, who said that he has invested $5000 in his fledgling business, acknowledged that while he has had no contact with George Zimmerman, he planned to share some of the 'I Believe You Zimmerman' proceeds with the neighborhood watch captain, pictured at left, who killed Martin on February 26 in Sanford, Florida."
I have two thoughts about this story. First, the fact that the trademarked phrase contains no comma is absolutely infuriating to me. Anyone who has read my posts knows that I'm not exactly a stickler for proper grammar, but that phrase reads to me like Sekara is announcing that he believes someone named You Zimmerman.
Second, I'm glad we finally have an item of clothing that will cause people to make more assumptions about the wearer than a hoodie. Anyone who really appreciates getting sidelong glances, please enjoy wearing your Zimmerman "aloha shirt."
Have a tip we should know? tips@mediaite.com