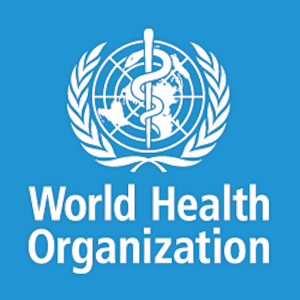 With the Zika virus expected to stay in the headlines through the summer and especially during the Olympics in Brazil, the World Health Organization will play an important role in setting guidelines for preventing the spread of Zika​​. The WHO is primary governing authority on global health matters within ​the ​UN system.​
​Overseas, there are also headlines about the WHO in advance of the official unveiling of the nominees to become the new Director-General that happens in September​ (with the final election taking place next May.​ )​There are three anticipated candidates so far to run the organization: Sania Nishtar of Pakistan, Philippe Douste-Blazy of France and Tedros Adhanom of Ethiopia.
And the campaign is getting underway with some controversy around Adhanom​ in particular, who ​apparently ​doesn't enjoy uniform support from his expected base of ​fellow ​Ethiopians. The Ethiopian Advocacy Network, an opposition organization that pushes for democracy against the ruling dictatorship, is doing its best to undermine the candidacy of their ​own ​country's nominee.
In a scathing letter sent to Malebona Precious Matsoso, the WHO Chairman of the Executive Board, the group claims Adhanom's track record should disqualify him from taking over. Some of the allegations from the letter include claims that:
An audit of Adhanom's office alleged that grant funds allocated from the Global Fund to Fight AIDS, Tuberculosis and Malaria were not "used for the purpose intended" and that more than $7 million should be refunded to the organization – pg. 13
As the Ethiopian Minister of Health, Adhanom supposedly failed to contain a Cholera outbreak in 2008 by resisting the formal declaration of an outbreak because of potential economic repercussions –– pg.3 –– even though the WHO itself, which he now wants to lead, issued an urgent call for action during that time
Adhanom has been linked with the Tigray People's Liberation Front, a regime criticized for its human rights practices and repressive tactics
Normally, the WHO election might not be of much interest here in the U.S. without an American candidate​ b​ut with the WHO taking a central stage in establishing global medical standards and overseeing efforts for containing the emerging Zika threat, there is likely to be more attention here than would otherwise be the case. ​​​​And like in many elections, deciphering between explosive allegations and the true concerns about the candidates may prove difficult.
Have a tip we should know? tips@mediaite.com