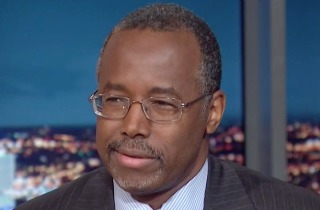 Conservative activist and potential 2016 presidential candidate Dr. Ben Carson has apologized after BuzzFeed uncovered multiple instances of plagiarism in his book, America the Beautiful.
"I attempted to appropriately cite and acknowledge all sources in America the Beautiful, but inadvertently missed some," Carson said in a statement to BuzzFeed. "I apologize, and I am working with my editors to rectify the situation."
Carson's literary agent said on Wednesday that Carson had "no intent to plagiarize," and pledged to investigate the charges "historically and accurately."
BuzzFeed detailed examples of plagiarism from an early 2000s website, SocialismSucks.net, as well as from The Five Thousand Year Leap by W. Cleon Skousen, a 2011 press release from the Liberty Institute, and a 2010 CBS News article.
Zondervan, the Christian publisher of Carson's book, said more citations are needed and will be added in future printings of the book.
One of the authors Carson allegedly plagiarized, though, defended Carson against the accusations of plagiarism and said BuzzFeed's report was "disingenuous."
"I told him that I hoped he would find them interesting and that he had full permission to use any of the material in the books as he liked," conservative historian Bill Federer said. "With 16 acknowledgments and citations, it is clear that Dr. Ben Carson made significant effort to make correct attribution. Indeed, his extensive acknowledgments have resulted in numerous people contacting me to purchase my book."
All of this, as rumors continue to suggest Caron will run for president in 2016.
[Image via screengrab]
— —
>>Follow Andrew Desiderio (@forza_desiderio) on Twitter
Have a tip we should know? tips@mediaite.com