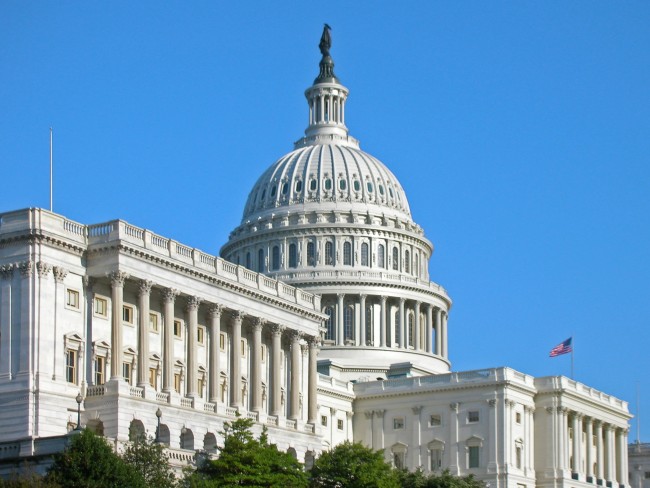 CNN revealed in a Tuesday morning article that the House Intelligence Committee has cancelled all of its meetings this week in the wake of the controversy surrounding Rep. Devin Nunes and how he got intelligence on alleged surveillance of members of Donald Trump's transition team.
The cable news outlet detailed that the cancellation was made "amid an increasingly tense back-and-forth that intensified over Chairman Devin Nunes' decision to cancel a public hearing set for Tuesday."
Top Democrats, along with members of the committee, have called on Rep. Nunes to resign from the body.
Rep. Jackie Speier, a Democratic member of the intelligence committee, cast doubt on the Republican politician's leadership on Tuesday's New Day, during an interview with CNN anchor Chris Cuomo. "I don't think he can just recuse himself and still chair the committee," said Speier.
The Hill's write-up about the House panel's move on Tuesday specified that "lawmakers, including House Minority Leader Nancy Pelosi (D-Calif.) and Senate Minority Leader Chuck Schumer (D-N.Y.), called on Nunes to step aside from the investigation after the chairman said he visited White House grounds to view classified intelligence one day before briefing President Trump last week."
[image via screengrab]
Have a tip we should know? [email protected]
---