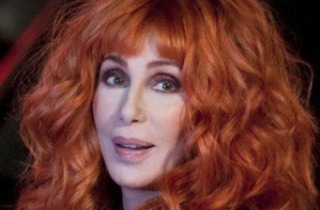 A few days ago, Governor Rick Snyder declared a "state of emergency" for Flint, Michigan after the city's water supply was found to be contaminated with lead. The news evidently made its way to Grammy award winning pop star, Cher, and she had some rather… blunt thoughts for how the governor should be punished for allowing the health emergency to happen.
GOV.Of MICHIGAN IS A MURDERER?HE Made Decision 2GAVE ppl POISON WATER,&NOW MUST SIGN DISASTER BILL.CHILDREN WILL"NEVER"RECOVER? #JAILFORRICK

— Cher (@cher) January 6, 2016
WTF IS GOING ON W/POWER MAD,GREED DRIVEN,KILLER, INCOMPETENT,POLITICIANS?THEY R CRIMNALS‼️ GOV.RICK SNYDER OF MICH. #FIRINGSQUADWORKSFORME

— Cher (@cher) January 6, 2016
The city of Flint switched from the Detroit water system to the more-polluted Flint river as a cost cutting maneuver in 2014, while a pipeline to connect to Lake Huron was under construction. The contamination's revelation came following complaints from residents and detections of elevated lead levels, and overexposure could cause behavior problems and developmental disabilities in young children.
Synder issued an apology for the crisis last week, and his office sent out a press release on Tuesday that said he was activating the state Emergency Operations Center in response to "the ongoing health and safety issues caused by lead in the city of Flint's drinking water." Fox News reported that Michigan's top environmental regulator resigned after the governor's task force said he was responsible for the incident, and the administration's officials promised to cooperate with federal organizations looking into the pollution.
[h/t Daily Caller]
[Image via screengrab]
— —
>> Follow Ken Meyer (@KenMeyer91) on Twitter
Have a tip we should know? tips@mediaite.com