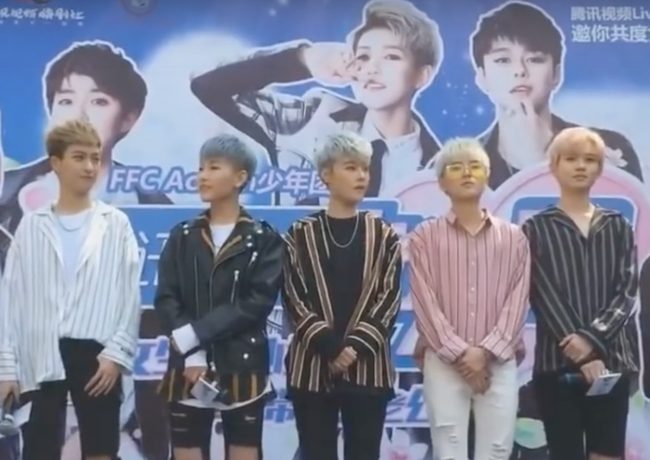 This "boy band" is flipping the script on a well-established genre.
The band is not made of boys at all.
Of course, Acrush — made up of Lu Keran, An Junxi, Peng Xichen, Min Junqian and Lin Fan — bears all the hallmarks of a traditional boy band otherwise. They perform choreography, have legions of fans, wear fashionable (and sort of matchy-matchy) outfits, and are super-successful online, with 900,000 followers on Chinese social media giant Weibo.
They "came out" to fans during a recent show, according to Quartz. According to that piece, Chinese girl groups are often influenced by their Japanese J-pop counterparts, meaning they wear ponytails, knee socks, and other hyper-feminine attire. For Acrush to be, as their agent put it, "a group advocating freedom, not bounded by frames," then, is pretty boundary-pushing, though it's worth noting that women in masculine clothing have become more common in China in recent years.
Interestingly, the five women are barred from publicly talking about their own sexual orientations or behaviors, which is not uncommon for men in Korea's K-pop groups and similar adaptations in the region.
Fans don't seem to care:

[image via screengrab]
——
Have a tip we should know? tips@mediaite.com