Chris Cuomo Scolds Fox News For 'BS' Report on Acosta: When Do They 'Start Calling Themselves Trump TV?'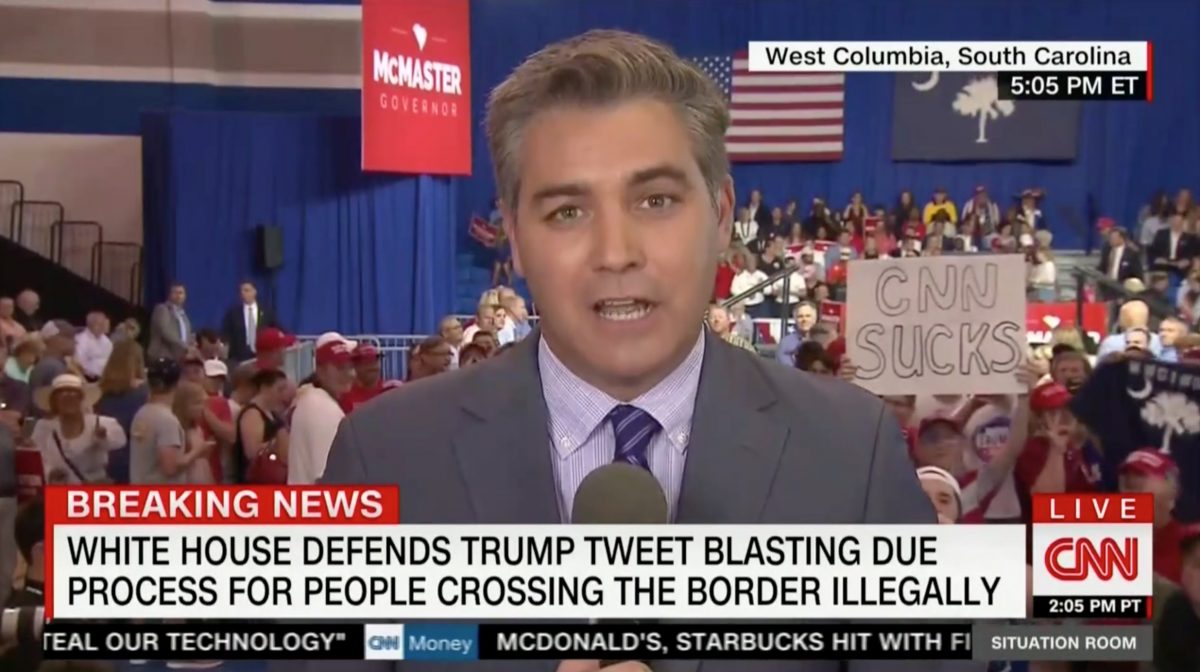 Of President Donald Trump's many media foes, none faces more mindless vitriol than CNN's Jim Acosta. Whether he's getting berated at Trump rallies or gleefully mocked in the pages of ostensible news website Daily Caller, Acosta has replaced "Little Katy" Tur as MAGA's primary target.
Fox News's news website joining in on the shaming, however, is remarkable — and CNN's Chris Cuomo took notice.
"CNN star Jim Acosta shamed at Trump rally as crowd chants, 'Go home, Jim'," read a headline on FoxNews.com from Monday night, on a report detailing Acosta's treatment at Trump's rally in South Carolina.
"Supporters of President Trump angrily heckled CNN White House correspondent Jim Acosta in South Carolina Monday, shouting at him to 'go home' and dubbing him 'fake news Jim,'" Fox News reported.
FoxNews.com's straight reporting on Acosta getting berated at the Trump rally didn't sit well with primetime host Cuomo, who called it a "bs piece."
"Fox putting out a bs piece like this…when do they just start calling themselves Trump TV?" he wrote, adding "what journalist would hype trump's attacks on free press?"
Fox putting out a bs piece like this…when do they just start calling themselves Trump TV? what journalist would hype trump's attacks on free press? https://t.co/aWGMOQwYu4

— Christopher C. Cuomo (@ChrisCuomo) June 26, 2018
[image via screengrab]
—
Follow Aidan McLaughlin (@aidnmclaughlin) on Twitter
Have a tip we should know? [email protected]
Aidan McLaughlin - Editor in Chief