CNN President Jeff Zucker Defends Network's Coverage of Mueller Probe: 'We Are Not Investigators'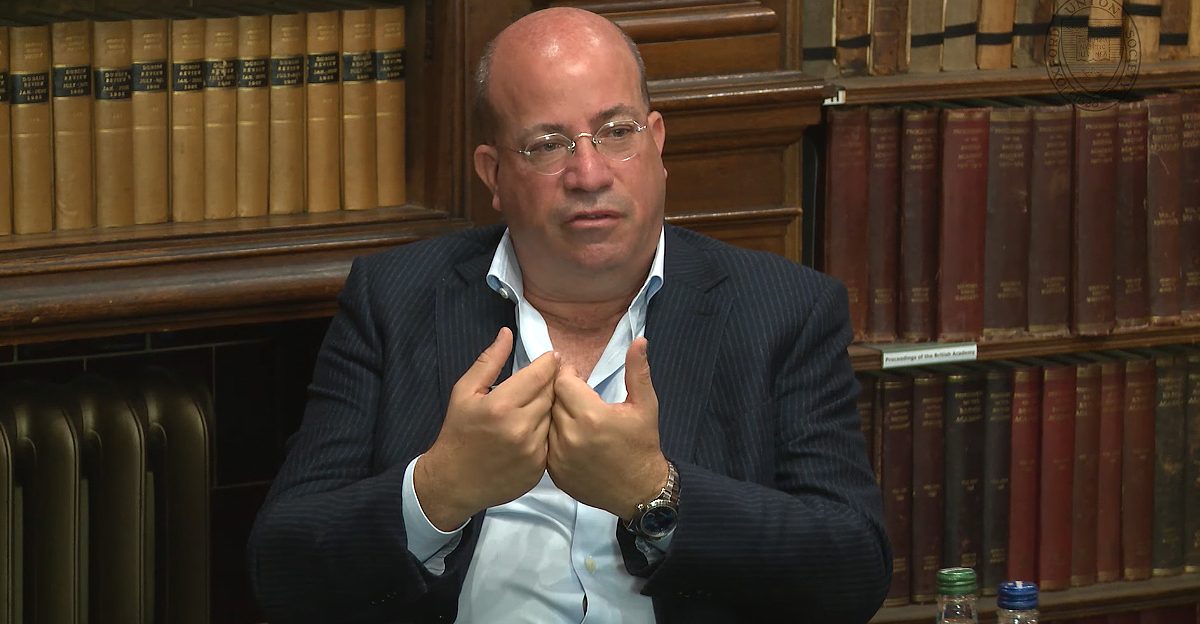 After the conclusion of Robert Mueller's investigation, which, according to a summary by Attorney General William Barr, found President Donald Trump and his campaign did not colluded with Russia, many are questioning the media's wall-to-wall coverage of the fiasco.
While Mueller's investigation did not make a determination on obstruction of justice, Barr and Deputy Rod Rosenstein concluded there wasn't enough evidence for an offense.
Defending the network's extensive coverage of the investigation, CNN President Jeff Zucker told The New York Times his employees are not investigators and he was "entirely comfortable" with their reporting.
"We are not investigators. We are journalists, and our role is to report the facts as we know them, which is exactly what we did," Zucker said. "A sitting president's own Justice Department investigated his campaign for collusion with a hostile nation. That's not enormous because the media says so. That's enormous because it's unprecedented."
When the quote was shared by Brian Stelter, CNN's chief media correspondent, it received criticism from those pointing out that CNN's pundits relied heavily on speculation while covering the Russia probe:
Part of a journalists's job is to hold people in power accountable, and you do that by, among other things, investigating what they do and say. Jeff Zucker is a showman, a carnival barker; he is not a journalist and he does not care about journalism. https://t.co/FHEJgdyThi

— Matthew Keys (@MatthewKeysLive) March 26, 2019
"We've seen that, anytime you break away from the Trump story and cover other events in this era, the audience goes away. So we know that, right now, Donald Trump dominates." – Jeff Zucker, 2018

I don't have much sympathy for anything Zucker says when defending their coverage. https://t.co/WBq9uaDvgc

— Josh Jordan (@NumbersMuncher) March 26, 2019
like for real… to claim that they ONLY reported the facts… I mean, wow. I can't fathom how he felt comfortable making that claim.

— Jason Howerton (@jason_howerton) March 26, 2019
Oh, is THAT what you did https://t.co/6dEX6wf6wu

— Ben Shapiro (@benshapiro) March 26, 2019
There are dozens of stories that CNN got wrong — some of them treated as huge scoops. Every one of those mistakes skewed in the same direction. That's not an accident. https://t.co/UmQ7EGLIbj

— David Harsanyi (@davidharsanyi) March 26, 2019
UPDATE:
9:00 A.M. ET: Stelter responded to the criticism Zucker's quote received Tuesday morning:
Zucker's quote is clear: He's contrasting federal investigators, who were charged with investigating Russia's 2016 attack, with journalists who covered the federal investigation.

— Brian Stelter (@brianstelter) March 26, 2019
Tim, you're insulting hundreds of hard working journalists. The meaning of the Zucker quote is obvious: He's contrasting federal investigators, who were charged with investigating Russia's 2016 attack, with journalists who were COVERING the federal investigation.

— Brian Stelter (@brianstelter) March 26, 2019
Have a tip we should know? tips@mediaite.com