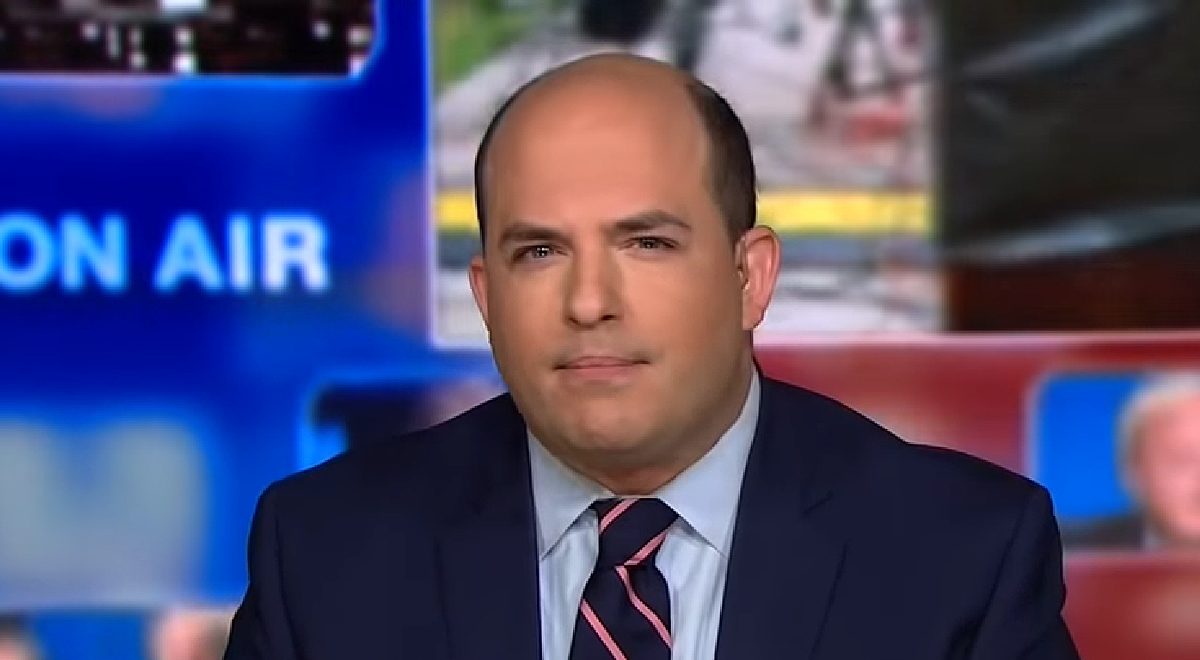 CNN media critic and Reliable Sources host Brian Stelter called out Fox News host Tucker Carlson for airing a "racial slur" during a segment on Democratic Senator Elizabeth Warren and her potential 2020 run.
"Fox's 8pm show parroting Trump, putting a racial slur right on screen," Stelter tweeted in response to a screengrab of Carlson's show, in which the chyron read, "Pocahontas 2020?"
Fox's 8pm show parroting Trump, putting a racial slur right on screen. pic.twitter.com/ft5JiHtllt

— Brian Stelter (@brianstelter) January 3, 2019
"Pocahontas" is an insult President Donald Trump came up with to use against Warren, as he often claims she lied about her ethnicity and overstated her Native-American heritage to get a high paying job teaching at Harvard University. While the evidence for this accusation is lacking, Warren placed herself on the "Minority Law Teachers" list while teaching at University of Pennsylvania Law.
As for Stelter and Carlson, recently, the Fox News host accused the CNN media critic of siding with Antifa after Carlson's house was protested by leftist demonstrators.
"Your story is a disgusting attempt to minimize an attack on my family and bring more pain to my wife and four children," Carlson said in response to a Stelter story that reported the Fox News host's door was not cracked during the protests. "I'm not playing along. I hope you're ashamed of yourself. You should be."
Though, Stelter actually condemned the protests at Carson's house.
Stelter also mocked Carlson for "embarrass[ing]" himself during his ardently pro-Trump commentary on the Russia probe
"Can Griffin or someone else at Fox please brief Carlson on all the crimes that have been uncovered, so that he doesn't embarrass himself again?" He wrote.
UPDATE: This post has been changed to clarify Stelter's views.
[image via screengrab]
Have a tip we should know? tips@mediaite.com