CNN's Handling of Russia Story Retraction Deserves Praise, But Its Reporting Raises Eyebrows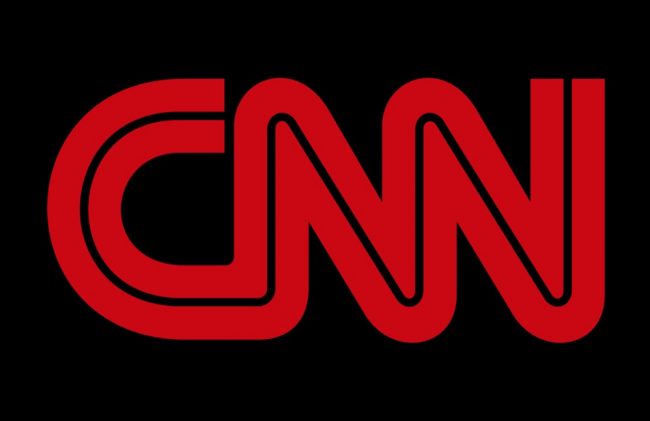 Over the past few days, more and more attention has been directed to a now retracted CNN.com piece on the Russia probe that led to the resignations of three very accomplished journalists. After predictable right-wing media figures had a field day over the controversy — complete with the copious claims of "Fake News!" — President Donald Trump opined with a tweetstorm that gleefully tore into the network (and other mainstream outlets).
But I'm not here to talk about the schadenfreude of conservative commentators, and politicians, nor the fact that they'll never dream of holding themselves up to the same high standards they expect the so-called elite media to observe at all times. Instead, I'd like to take a look at CNN's reporting of this kerfuffle and maybe see if there was something that could have been done a bit better.
Quick timeline review. On Thursday evening, now former reporter Thomas Franks published a thinly sourced story tying Trump associate Anthony Scaramucci to a Senate investigation into alleged Russian ties. By Friday, Breitbart.com  called out the story over some reporting inconsistencies, CNN.com took down the report and issued a retraction. By mid-weekend, piranhas smelled blood and were had started in a feeding frenzy, with pro-Trump media figures (i.e. Sean Hannity) going to town on social media.
By Sunday morning, this had become a THING. Yet, for reasons that aren't quite clear, CNN senior media correspondent Brian Stelter did not address the growing scandal during Sunday's broadcast of Reliable Sources, even though this is a perfect story for one that it is dedicated the analysis of news media. He did, however have time to (rightly) go after Fox & Friends for becoming nothing more than an "infomercial" for Trump. So, why nothing about the retraction on Sunday morning?
Stelter did highlight the story in his daily newsletter later that evening. And when the three journalists offered up their resignations, Stelter penned a report for CNN Money and has commented on it since. But one does wonder why there was no mention of rather major media controversy on his program, considering that it was sure to gain more and more notice once the workweek started?
The thing is, Stelter has been more than willing to address internal CNN issues in the past and tends to get in front of the story. He's a very accomplished and respected reporter and when it comes to media stories, he's usually all over them, even when they involve his own network.
Look, Stelter isn't CNN's ombudsman. He's a media reporter. And perhaps since this was a digital story that only appeared on CNN.com, maybe it made sense to initially cover it via a newsletter and online posts, as we first saw from Stelter. But, in comparison, Fox News' media guy, Howard Kurtz, covered FoxNews.com's retraction of the Seth Rich story and even dinged his company a bit over it.
The fact is, Stelter's bread-and-butter is calling out questionable journalistic decisions from other outlets and reporters. It is therefore only reasonable to question his own decision-making when he chooses to cover — or not cover — something that is so obviously in his wheel house of coverage.
CNN has been lauded for the way they handled this whole affair as it shows they are extremely concerned with the reputation they've developed within certain circles as they continued to hold the Trump administration's feet to the fire. That said, shouldn't their top media guy have been all over this story early on? And the fact that he wasn't, shouldn't that raise questions about whether he used his own understandable discretion, or whether he was directed to leave it alone on Sunday morning?
We have reached out to CNN for comment and will update this piece if we hear back from them.
[image via screengrab]
—
Follow Justin Baragona on Twitter: @justinbaragona
This is an opinion piece. The views expressed in this article are those of just the author.