CNN's Jim Acosta Fires Back at Pro-Trump Trolls: 'I'm Going to Do My Damn Job'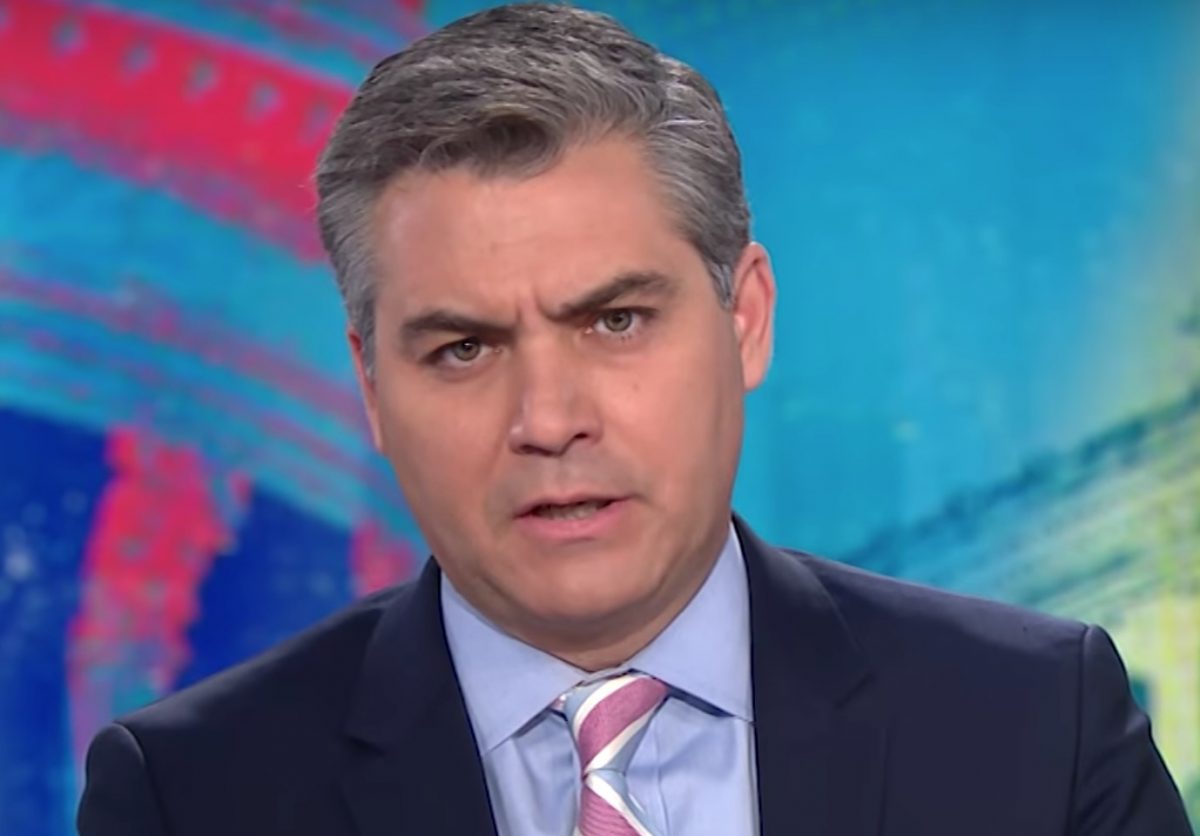 CNN's chief White House correspondent Jim Acosta has been an outspoken thorn in the side of President Donald Trump's administration, and in a new interview he explained the pitfalls of taking up such a role.
The interview, with the Daily Beast's Lloyd Grove, detailed Acosta's many run-ins with the president, as well as various White House officials and spokespeople — and revealed the reporter doesn't always revel in his contentious relationship with the White House.
"Not everybody is comfortable taking this guy on," he told the Beast of Trump. "It's uncomfortable. It makes me uncomfortable."
"It can be stressful," Acosta added, after Grove noted his recent Twitter spat with White House press secretary Sarah Huckabee Sanders. "But I don't want it interpreted as 'Jim is in a fetal position on the verge of a nervous breakdown.'"
After Acosta called Sanders out for not calling on CNN for the third straight press briefing, she replied by noting she had invited veterans to the briefing.
Acosta also took a swipe at former press secretary Sean Spicer in the interview, who called him a "carnival barker" last week, as well as "both clueless and classless."
"My question about Sean is whether he's trying to be relevant and come back into the conversation by ripping into journalists he doesn't like," Acosta told Grove. "I had a decent relationship with him before he came to the White House."
Acosta also spoke out about the heat he's taken because of his standing up to the administration: "I receive more threats than I could count; it's almost every week," he said, citing two death threats he received from trolls on Instagram — and adding CNN has "urged me to take precautions."
"There are days when you can't be the shrinking violet," Acosta added. "I'm going to do my damn job."
The CNN reporter also fired back at Trump's criticisms of the press and threats to "open up the libel laws."
"No matter what this president wants to do or thinks he can do," Acosta said, "he cannot stop a free press. It isn't going to happen. It's just patently un-American. I think there would be tremendous pushback from Capitol Hill to California, and there would be a hue and cry in this country."
[image via screengrab]
—
Follow Aidan McLaughlin (@aidnmclaughlin) on Twitter
Have a tip we should know? tips@mediaite.com
Aidan McLaughlin - Editor in Chief