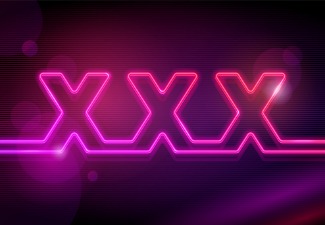 How would you feel if you rented out your apartment for the weekend to someone who ends up holding a giant orgy there? Well, that's the situation comedian Ari Teman currently finds himself in, after he rented out his apartment through AirBNB and found out afterwards that his apartment was home to an "XXX Freak Fest" orgy while he was out.
Teman explains on Tumblr how he returned to see thousands of dollars in damages done to his apartment and a few people who wouldn't leave.
I had to call 911 and have these "XXX Freak Fest" people removed from my apartment, my super is having me evicted by my landlord, and I do not feel safe here anymore since hundreds of people got a text saying there's an XXX sex fest in my apartment and continue showing up, according to the doormen who I'll never be able to look in the face again.

This individual, "David", said he was hosting his "brother and sister in law" for a "wedding" when in fact he was hosting a "XXX Freak Fest" as shown here in this twitter "tweet":

That's my apartment!
After his story went viral, Gawker tried calling the number provided on one of the tweets about the party and "David" supposedly told them there was no party and anyway, the rental agreement permitted him to have up to 50 guests anyway (which Teman says it didn't).
Meanwhile, Teman has somehow managed to keep a sense of humor about the whole thing on Twitter.
Aside from the illegal orgy destroying my apartment, it was a lovely weekend. #NewNYCslogan #AirBNBFreakFest retweet

— Ari Teman (@AriTeman) March 17, 2014
Does anyone want a VERY used couch? (No. The answer is No. You do not want this couch.) #NewNYCslogan #AirBNBFreakFest

— Ari Teman (@AriTeman) March 17, 2014
My apartment has gone viral in two ways. #AirBNBFreakFest

— Ari Teman (@AriTeman) March 17, 2014
Have a tip we should know? tips@mediaite.com
Josh Feldman - Senior Editor