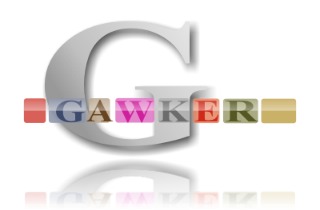 Let's say you had a juicy story to tell…
A story that could be potentially damaging to a powerful entity you deem to be discriminatory to a particular group of people…
And in putting together your story, you build its entire foundation on a specific account…
Except…that account turns out to be proven as 100-percent false.
Do you still stand by your story? Or do you retract said story and apologize for the error?
If you're one online publication, you neither retract nor apologize. Instead, you double down on nothing.
Such is the case with J.K. Trotter, an investigative writer for Gawker who recently penned a piece that stated Fox News had demoted anchor Shepard Smith because he wanted to come out about his alleged sexual orientation. The entire story is built on the following foundation:
July 4, 2013: Fox News chief Roger Ailes throws a holiday party at his house near West Point. Fox EVP Bill Shine attends, as does anchor Shep Smith and his partner. Shine sees the gay couple and "flipped out," summoning the powers that be at FNC shortly thereafter to determine exactly what to do about the prospect of an openly gay anchor.
Whatever is written after this point, Trotter's piece is built on this account. The column also claims Smith lost his 7:00 p.m. program (Fox Report) because Fox execs were fearful of audience reaction if they learned Smith was gay.
Two very big problems with this premise emerged:
1) Shine was 800 miles south in Charleston, S.C., on a family vacation and obviously therefore was never at the Ailes gathering.
2) Smith agreed to a new contract one month earlier. The contract also laid out his new role with the network: A 3:00 p.m. program named after him (Shepard Smith Reporting), along with a managing editor role in Fox's new breaking news division, which includes cutting into primetime programming when big news hits.
So the "demotion" underscored by Trotter is Shep's loss of his 7:00 p.m. news show. But consider this:
Early evening newscasts are quickly becoming a thing of the past. Thanks to smartphones and internet publications, people can get their news at work or during their commute home. By 7:00 p.m. in Shep's case, an audience may be looking more for perspective and less for what happened… because they already know.
There's also a matter of the timing around Trotter's account. If Shine wanted Shep demoted after the July 4th Ailes party, how could he do so when Smith signed his new contract, which laid out his new role moving forward, the month prior in June? Without 1.21 gigawatts and a DeLorean, changing that contract without major issues would be impossible. And finally, if Shep knew management had a problem with his personal life, you don't think he could command twice the money from any other network, where who sits in the big boy chair is seemingly constantly in flux? Why stay?
A few more glaring holes in the whole homophobia narrative: Richard Grenell is currently a Fox News contributor. He's openly gay. Sally Kohn (CNN) is a former Fox News contributor, also openly gay and still a big fan of the network. Ellen Ratner is Fox News contributor who married her partner in 2004. Shine was so appalled he attended the wedding. Ailes—for his part—donates to and meets with the National Gay and Lesbian Journalists Association each year. Rachel Maddow and he aren't good buddies for nothing…
When Robin Roberts (ABC) and Anderson Cooper (CNN) came out last year, the reaction everywhere was a collective yawn. Simply put, nobody cares anymore. It's where we are in 2014. And apathy — at least in this case — is a very good thing. All an audience cares about is news that is trustable and likable. Sexual orientation? Please. It's New York City. Just get the job done right.
So what do Trotter and his bosses do now? His story has zero support among credible media outlets, which is astounding in itself considering the level of anti-Fox sentiment out there. But instead of retracting the story, the decision to go the Dan Rather route has been made.
You remember Rather? He's the former CBS anchor who dropped that huge bombshell around George W. Bush's military service (or according to Rather, lack thereof) just days before the 2004 presidential election. Rather's entire report was based on documents that later proved to be fabricated. But Rather was/still is steadfast despite overwhelming evidence to the contrary, stating the docs in question were "fake, but accurate."
Based on that argument, Rather would go on to file a $70 million lawsuit against CBS. You'll never guess how that turned out.
But this is arguably worse:
"We wrote that when Smith brought his boyfriend to a company picnic, Fox executive Bill Shine had been present and had reacted negatively. In fact, Shine was not at the picnic; he had flipped out after the event, when word got back to him about the boyfriend's attendance. We had misunderstood our sources' accounts, and we're happy to take our punches for getting it wrong."
Pretty big detail to misunderstand, don't you think?
Then comes the doubling-down-like-Dan part (parenthesis mine):
"Given Fox's reaction, however, we went back to our (completely unreliable and apparently difficult to understand) sources to confirm, in even greater detail (sure, why not?), the timeline of events (which we got completely wrong in the first place). And it turns out that Fox's other complaints, the full list of which was published by Politico's Dylan Byers (a credible media reporter), were little more than a smokescreen. The story stands."
So unlike Rather who worked at CBS–who only lost his job after decades at the network—Trotter's publication, which, in fairness, is not quite analagous to CBS, gives him a gold star and a set of steak knives.
In a tireless effort to out an anchor, Trotter outs himself as a sloppy, narrative-at-any-costs scribe.
But at least he gets to keep his job.
Keeping his credibility is a different story altogether.
— —
>> Follow Joe Concha (@ConchaMedia) on Twitter
This is an opinion piece. The views expressed in this article are those of just the author.