Cosby Lawyer in New Statement: Journos Irresponsibly Covering 'Fantastical Stories'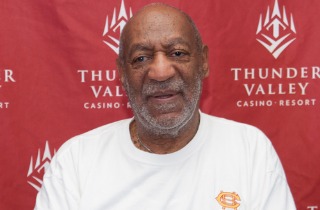 Bill Cosby's attorney Martin Singer has yet another statement out today lashing out at the media for covering the allegations of women who say they were raped or sexually victimized by Cosby.
Cosby himself has been mostly mum on the subject (with the exception of one or two comments this week), but this isn't even the first statement Singer has put out this week. This one, however, goes much further in scolding the news media for covering these women's stories.
He calls the accusations "unsubstantiated, fantastical stories… [that] have escalated far past the point of absurdity," and says there's something strange about how almost none of these women came forward years ago, when they claim these incidents took place.
And Singer accuses the media of jumping to conclusions:
This situation is an unprecedented example of the media's breakneck rush to run stories without any corroboration or adherence to traditional journalistic standards. Over and over again, we have refuted these new unsubstantiated stories with documentary evidence, only to have a new uncorroborated story crop up out of the woodwork. When will it end?

It is long past time for this media vilification of Mr. Cosby to stop.
The fact that over a dozen women have come forward with similar allegations against Cosby have led to plenty of late night comedians dipping their toes in the waters of this delicate issue, with Bill Maher calling him a "creep" in the most stinging commentary thus far.
[image via Randy Miramontez/Shutterstock]
— —
Follow Josh Feldman on Twitter: @feldmaniac
Have a tip we should know? tips@mediaite.com
Josh Feldman - Senior Editor