Crack Dealer's Lawyer Tried to Use Trump's Arguments on 'Flipping' in Open Court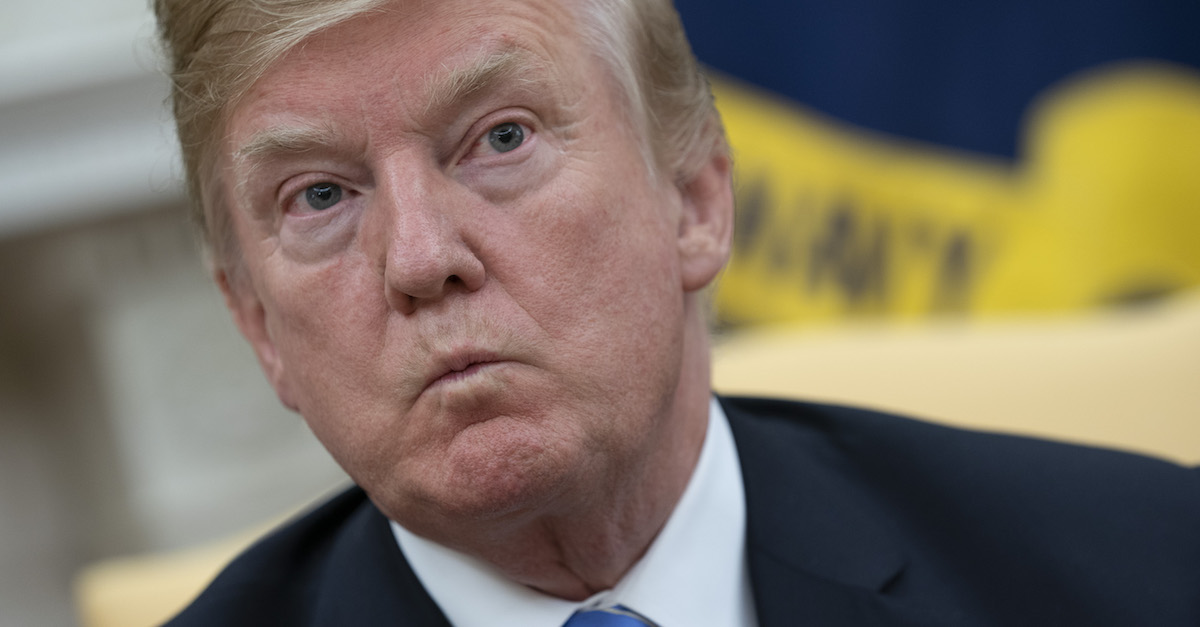 U.S. District Judge Gregory Woods was not having attorney Kafahni Nkrumah's defense of his client, Jamal (Mally) Russell, that a cooperating witness was not a reliable source of information as per President Donald Trump.
The New York Daily News reported that Russell was being tried for conspiracy to deal crack, and carrying a firearm in connection with dealing crack. (He was convicted of the first charge and acquitted of the second.)
"You know what's funny? Yesterday Manafort was convicted," Nkrumah said, per the Daily News. He was referring to the trial of Trump's former campaign chair Paul Manafort, in which Manafort was found guilty on eight counts. The Manafort trial occurred in the same district — the Southern District of New York — and also accepted testimony from a cooperating witness. Nkrumah was immediately stopped due to an objection from the court.
At the bench, Nkrumah explained that he planned to cite Trump on the matter of cooperating witnesses: in an interview with Fox & Friends, Trump said "It's called flipping and it almost ought to be illegal."
"I believe that the president's opinion of cooperators is just as pertinent as anyone else's opinion about cooperators," Nkrumah explained, but Woods shut him down, saying that the Manafort trial had absolutely zero to do with his case, and explaining Trump's thoughts would bring a "politically charged, polemic issue" into the court.
"I should note the tweet is that it 'almost ought to be illegal,' but as we all know, and as I am going to instruct the jury, it is not illegal," Woods said, according to the Daily News. "And so I was also concerned about the confusion that may be wrought upon these jurors by presenting that as the view of the speaker."
Objection sustained.
[image via Getty]
Have a tip we should know? tips@mediaite.com