Creator Of 'Unskewed Polls' Has New Website 'Barack O'Fraudo' Claiming Obama Stole The Election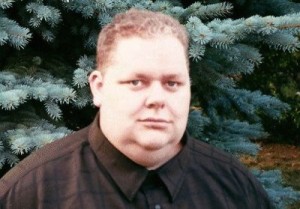 In the final few months of the election, conservative blogger Dean Chambers created the website UnSkewedPolls, unskewing polls that he argued showed bias against the Republicans. The day after the election, Chambers admitted that he was wrong, but now he's back with another website, this time claiming that President Obama and the Democrats stole the election.
RELATED: Colbert Mocks Fox News And Blogger Dean Chambers For 'Unskewing' Polls Showing Obama Ahead
Chambers' new site, Barack O'Fraudo, claims that Obama only carried swing states Ohio, Pennsylvania, Virginia, and Florida because of widespread voter fraud on the part of the Democrats. He writes that Democrats "are known for years for stuffing the ballot boxes" in specific counties in these states.
To those who might question Chambers' method, especially given how off he was about the election results, he offers this simple argument.
"Those who engage in [voter fraud] are slick and do all they can to hide it, so the evidence is often quite circumstantial. In fact, often the circumstantial evidence is all the evidence we have, such was finding tens of thousands of bogus votes in the ballot box, we didn't see someone actually put them there, but they are found, they are there, and they are clearly evidence of vote fraud. Such is true of the voting divisions where Obama gets 100 percent of the votes cast. As if anyone REALLY believes that is legitimate…"
Chambers highlights the fact that there were polling ares in Ohio were Romney got zero votes, but it is not as if such a thing is highly unprecedented.
h/t WaPo
Have a tip we should know? tips@mediaite.com
Josh Feldman - Senior Editor