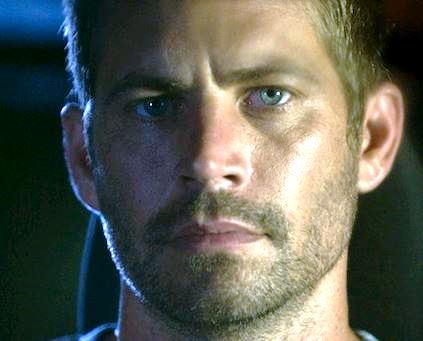 Fast and Furious actor Paul Walker has been reported dead, at age 40, in a car crash Saturday night. So far, though, the only outlet reporting on the actor's death is TMZ, while grieving fans on social media are cheering up at the sight of another report that says it's all a hoax. The article goes into great detail about a hoax that supposedly began on Friday, and quotes reps for the actor saying he is "alive and well." From MediaMass:
Rumors of the actor's alleged demise gained traction on Friday after a 'R.I.P. Paul Walker' Facebook page attracted nearly one million of 'likes'. Those who read the 'About' page were given a believable account of the American actor's passing:

"At about 11 a.m. ET on Friday (November 29, 2013), our beloved actor Paul Walker passed away. Paul Walker was born on September 12, 1973 in Glendale. He will be missed but not forgotten. Please show your sympathy and condolences by commenting on and liking this page."Hundreds of fans immediately started writing their messages of condolence on the Facebook page, expressing their sadness that the talented 40-year-old actor was dead. And as usual, Twittersphere was frenzied over the death hoax.

Where as some trusting fans believed the post, others were immediately skeptical of the report, perhaps learning their lesson from the huge amount of fake death reports emerging about celebrities over recent months. Some pointed out that the news had not been carried on any major American network, indicating that it was a fake report, as the death of an actor of Paul Walker's stature would be major news across networks.

A recent poll conducted for the Celebrity Post shows that a large majority (68%) of respondents think those Paul Walker death rumors are not funny anymore.

Paul Walker Death Hoax Dismissed Since Actor Is 'Alive And Well'

On Saturday (November 30) the actor's reps officially confirmed that Paul Walker is not dead. "He joins the long list of celebrities who have been victimized by this hoax. He's still alive and well, stop believing what you see on the Internet," they said.

Some fans have expressed anger at the fake report saying it was reckless, distressing and hurtful to fans of the much loved actor. Others say this shows his extreme popularity across the globe.
The only problem is, the story claiming Walker's death is a hoax is, itself, a hoax. Also from MediaMass:
The Mediamass Project : Media criticism through satire

The name "Mediamass"
The project's name is an ironic reversal of portmanteau "mass-media" (media for the masses) in "media-mass" which here means "media en masse" as mass production and therefore mass consumption are the object of our criticism.

The website "mediamass.net"
The website mediamass.net is the medium of our satire to expose with humour, exaggeration and ridicule the contemporary mass production and mass consumption that we observe

Also it will not only mock the procuders (mainstream media, journalists) as it is common when questioning and criticizing mass media, but also the consumers as one cannot exist without the other. Sensationalism, lack of verification of information, ethics and standards issues are only symptoms of the actual social and economic order. This is particularly obvious when observing the role of social networking sites in spreading rumours.

Our 'People' section
Our website is very new (launched back at the end of October 2012) and still under construction. The 'People' section the only active one.

The concept is to select the most typical, representative and recurrent articles across Gossip magazines and to make them available for all the celebrities in our database.

The 'People' section is a humorous parody of Gossip magazines, all stories are obviously not true.

Thus thousands of celebrities, Bill Gates in USA, Zhang Ziyi in China, Ranbir Kapoor in India, etc. all have a dog called "Spinee" recovering from successful surgery.

We won't change the world, but at least we'll laugh trying.
Nobody's laughing right now. This news is still fresh enough that people who know Walker could be fooled, and damaged, by this "joke," even if only for a moment.
— —
[Photo via Movie screengrab]
Have a tip we should know? tips@mediaite.com