Cruz Ready to Defend 'Judeo-Christian Principles' on GOP Platform From Trumpian Compromise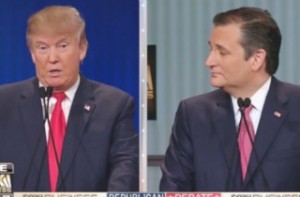 In light of the fact that presumptive nominee Donald Trump has indicated that he would be willing to compromise on certain social issues on the GOP platform, Sen. Ted Cruz has vowed to defend the abortion plank.
Trump said in April he would "absolutely" want to make changes to the GOP platform's position on abortion, which does not currently make exceptions in the case of incest, rape, or the health of the mother. Previously, of course, he told MSNBC's Chris Matthews that there needed to be "some form of punishment" for women who get abortions.
As Republicans have fallen in line behind their presumptive nominee, the more hard-line ideological conservative Cruz has indicated that he wants to wait and see if Trump will come around on the social issues, on which he has occasionally veered from the conservative Christian stance.
Speaking to Oklahoma radio host Pat Campbell, Cruz promised that he would work to ensure that delegates at the Republican National Convention in July defended the party's stance on abortion.
"You have my word. One of the reasons that we are continuing to work to elect conservatives to be delegates, even though Donald has the delegates to get the nomination, we intend to do everything we can to fight for conservative principles to prevent Washington forces from watering down the platform," Cruz said.
"The platform is a manifestation of what we believe as a party, and I think it is important that it continue to reflect conservative values, free-market values, constitutional liberties, Judeo-Christian principles, the values that built this country, and that is exactly what I intend to fight for."
Have a tip we should know? [email protected]