Daily Caller Trolled For Amateur Hour Meme on 'Illegals Killing Americans': 'Conservatives Can't do Humor'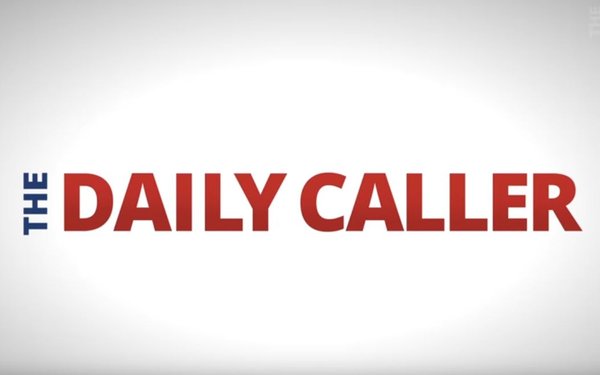 Either the Daily Caller is taking a stab at absurdist Internet humor or their graphics team doesn't understand basic meme formats.
The Tucker Carlson-founded website shared a nonsensical meme on Twitter yesterday showing a man mowing his lawn while a tornado raged behind him, with the storm labeled "illegals killing americans," the mowing man labeled "Democrats," and the grass labeled "avocados." The post was shared with the caption, "That national security costs extra."
That national security costs extra pic.twitter.com/7tfsUoW1CE

— The Daily Caller (@DailyCaller) April 4, 2019
It's unclear why the right-wing site tied the produce product to the dramatic visual of "illegals" supposedly "killing americans," but it appears to be a reference to reports on possible avocado shortages if President Donald Trump decides to shut down the border with Mexico in an attempt to stop migrants from crossing. Or maybe it's a reference to the conservative idea that avocados are a fruit mostly consumed by toast-loving, liberal millennials who live in cities on either of America's coasts.
Confused Twitter users replied to the amateur hour meme with general mockery, noting that it proves once again that boomer conservatives should leave the shitposts alone:
how do you fuck up this meme format lol it is so simple

— Bobby Lewis (@revrrlewis) April 5, 2019
proving once again that conservatives can't do humor (at least intentionally)

— michael shew (@mshew) April 4, 2019
I bet this killed on gab

— U Bum (@tohavenostyle) April 5, 2019
aside from being completely factually incorrect, this meme is cringe-inducingly bad

— devin nunes's mom (@ScottGMcM) April 4, 2019
Boomers can't meme, Example 59,341

— (((Mister Magic))) (@Mr_JamesLandis) April 5, 2019
— Tyrion Lannister Stan Dude (@JurisDudence) April 5, 2019
Bad intern. pic.twitter.com/VQrZhuPeWb

— Doomer VonDoomington (@DoomerVonDoom) April 5, 2019
[image via screengrab]
Have a tip we should know? tips@mediaite.com