Dave Bautista Threatens to Quit Guardians of the Galaxy Vol. 3, Calls Firing of James Gunn 'Nauseating'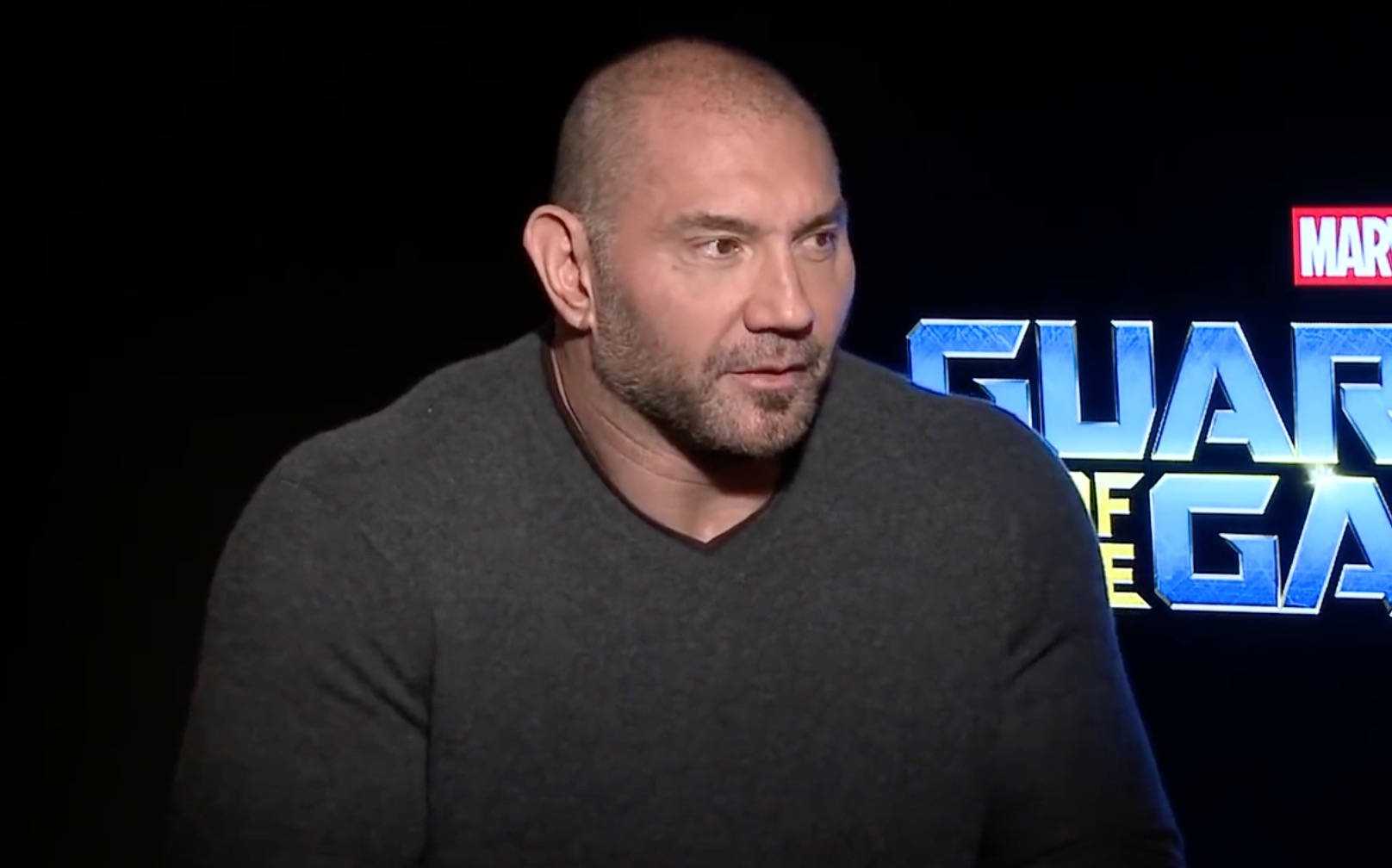 Guardians of the Galaxy star Dave Bautista is threatening to walk away from the franchise in his latest comments on the firing of director James Gunn.
Gunn was fired amid controversy last month after alt-right bloggers dug up several old tweets of his containing jokes about pedophilia. Shortly after this happened, Bautista and the other stars of the Guardians films released a joint statement showing solidarity with Gunn and asking for a reversal of his termination.
Last night, Bautista got on Twitter and told people that he's still legally obligated to play Drax the Destroyer again when Vol. 3 comes out. However, he also says its "nauseating" to work for Disney when they're playing into a "smear campaign" led by fascists and "cybernazis."
I will do what Im legally obligated to do but @Guardians without @JamesGunn is not what I signed up for. GOTG w/o @JamesGunn just isn't GOTG. Its also pretty nauseating to work for someone who'd empower a smear campaign by fascists #cybernazis . That's just how I feel https://t.co/Ym4FwruVDu

— Dave Bautista (@DaveBautista) August 5, 2018
Bautista took this up a notch in a new interview with Shortlist, saying he won't go on if Gunn's script gets thrown out.
"Where I'm at right now is that if [Marvel] don't use that script, then I'm going to ask them to release me from my contract, cut me out or recast me," Bautista said. "I'd be doing James a disservice if I didn't."
[Image via screengrab]
— —
>> Follow Ken Meyer (@KenMeyer91) on Twitter
Have a tip we should know? tips@mediaite.com