Defense Dept. Agency Deletes Bizarre Tweet: 'We Are Ready to Drop Something Much, Much Bigger' Than New Year's Ball
The U.S. Strategic Command has deleted and apologized for a tweet earlier Monday in which they cavalierly joked about dropping bombs.
In the original tweet, the Defense Department Agency made reference to the famed New Year's ball in Times Square, and compared it to the size of bombs on board its stealth aircraft
"#TimesSquare tradition rings in the #NewYear by dropping the big ball," the tweet read. "If ever needed, we are #ready to drop something much, much bigger."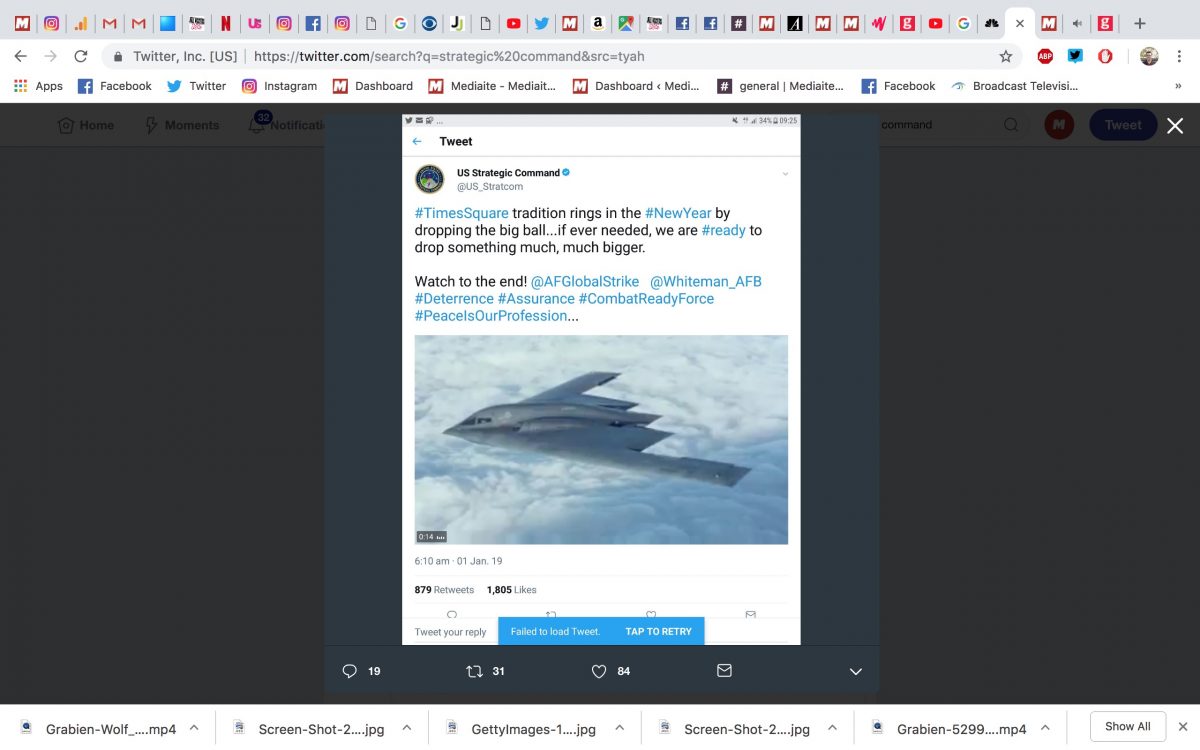 Later, the Strategic Command deleted the tweet and apologized.
Our previous NYE tweet was in poor taste & does not reflect our values. We apologize. We are dedicated to the security of America & allies.

— US Strategic Command (@US_Stratcom) December 31, 2018
Over on CNN, a panel on The Situation Room condemned the tweet.
"These decisions about whether to put American forces at risk, and whether to kill somebody overseas, involve potentially the death of a child," national security analyst Phil Mudd said. "Maybe don't joke about it."
"It isn't funny," anchor Brianna Keilar said. She added, "It defies belief."
Watch above, via CNN.
Have a tip we should know? [email protected]
Joe DePaolo - Senior Editor