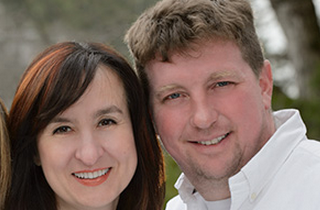 There are a lot of things married couples don't agree on: politics, religion, whose turn it is to take out the trash. But local Connecticut Democratic candidate Anna Zubkova is getting some attention for her husband's political musings on his personal blog, in which he proudly identifies himself as "pro-white."
Rob Freeman runs the site Mindweapons in Ragnarok, and in a recent post he makes that rather bold declaration about his pro-whiteness.
Freeman said, "I am pro-white, because so much out there is anti-white. I am defending that part of my identity that is being attacked. I am not attacking other races, I am defending my own, and I welcome all sincere allies — Black, Hispanic, Jewish, Asian, Muslim, Arab, Persian. If I missed anyone, chime in."
He believes white people need a "collective voice" like other groups do. Freeman used to be involved with an extreme neo-Nazi group.
Freeman and Zubkova have been married for 17 years, but in an interview Zubkova said she doesn't think her husband's views should have any bearing on her campaign.
"He did not have those views when we married, but acquired them after," she said. "What am I supposed to do? Divorce him? It's not unusual for husbands and wives to have different views. As a judge, I can assure you I would not discriminate against anyone, even based on their beliefs. In my career, I've represented clients from many different backgrounds and races, all to the best of my knowledge and ability."
Well, at the very least, that must make for some interesting dinner-table conversation.
[h/t TPM]
[image via screengrab]
— —
Follow Josh Feldman on Twitter: @feldmaniac
Have a tip we should know? tips@mediaite.com
Josh Feldman - Senior Editor