Dem Committee Chairs Reportedly Starting Push for WH to Turn Over Info on Trump's Private Conversations With Putin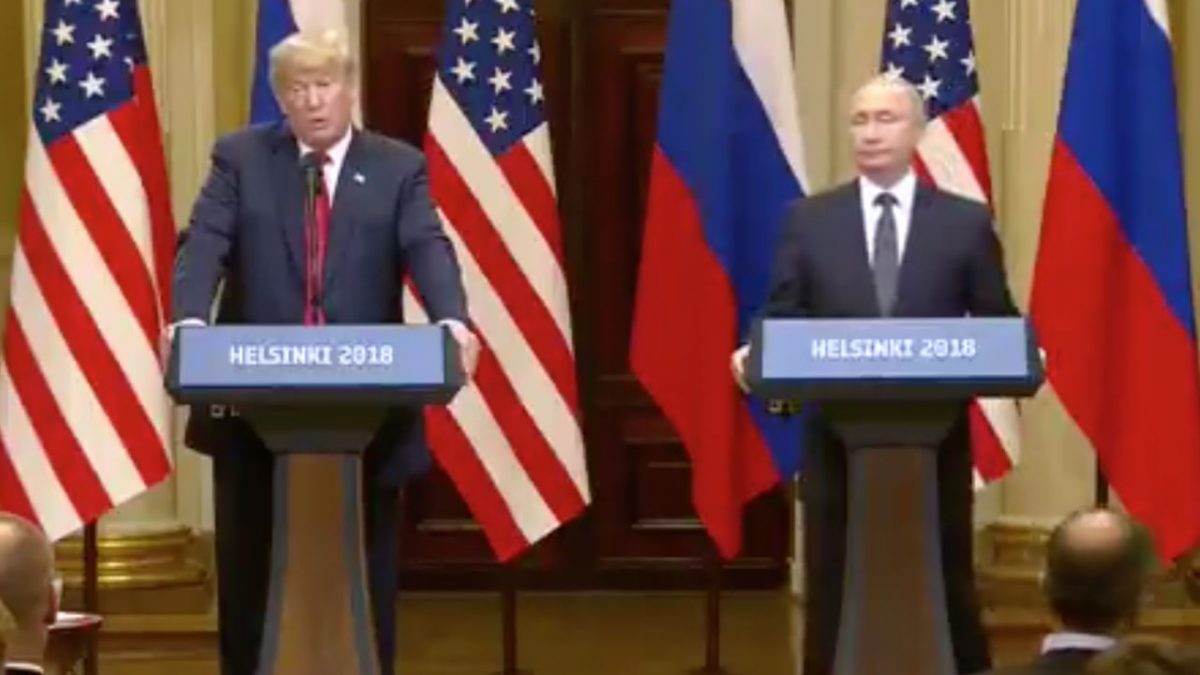 Two prominent House Democratic committee leaders are taking aim at President Donald Trump's private conversations with Vladimir Putin.
Politico broke news this morning of House Intel Committee chair Adam Schiff and House Foreign Affairs committee chair Eliot Engel consulting with the House General Counsel about forcing the White House to turn over information on those talks:
"I had a meeting with the general counsel to discuss this and determine the best way to find out what took place in those private meetings — whether it's by seeking the interpreter's testimony, the interpreter's notes, or other means," Schiff (D-Calif.) said in a brief interview…

"I'm not saying that I'm in favor of interpreters turning over all their notes, but I do think that it shouldn't be up to the president to hide the notes," Engel (D-N.Y.) said in an interview.
A report in Axios earlier this week indicated Democrats would be pursuing this avenue, with one member saying they're looking to find out what happened in the meeting "whether that's subpoenaing the notes or subpoenaing the interpreter or other steps."
This follows reporting from the Washington Post last month which said that Trump "has gone to extraordinary lengths to conceal details of his conversations with Russian President Vladi­mir Putin."
You can read the full Politico report here.
[image via screengrab]
Have a tip we should know? [email protected]
Josh Feldman - Senior Editor