Dem Lawmaker's Fiery E-Mail Blasts Pro-Gun Constituent's 'Baby-Raping, Snaggle-Toothed, Backward-A**ed Kin Folk'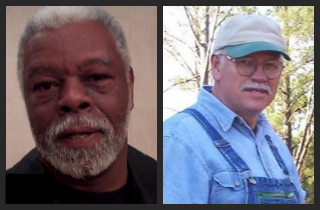 Alabama State Rep. Joe Mitchell (D-Mobile) got into a bit of a racially-charged email exchange with a pro-gun constituent who asked him and several other lawmakers to avoid introducing new restrictive anti-gun legislation.
Jefferson County resident Eddie Maxwell sent out a mass email to Alabama state legislators several months ago, cautioning them that new gun control laws could violate the state's constitution. He wrote:
Can the officers of our state government change our constitution when the change is forbidden by the people? The Supreme Court of Alabama has ruled that it cannot in an opinion dealing with another matter where change is forbidden. You have sworn to support our constitution. You have defined a violation of an oath of office in an official proceeding as a class C felony (C.O.A. Section 13A1-10-101 perjury in the first degree). Do not violate your oath of office by introducing additional gun control bills or by allowing those already enacted to remain in the body of our laws.
Rep. Mitchell, apparently bothered by the constituent's invoking of the Alabama constitution, replied using his official state government email address. A portion of that:
Hey man. Your folk never used all this sheit [sic] to protect my folk from your slave-holding, murdering, adulterous, baby-raping, incestuous, snaggle-toothed, backward-a**ed, inbreed, imported criminal-minded kin folk. You can keep sending me stuff like you have however because it helps me explain to my constituents why they should protect that 2nd amendment thing AFTER we finish stocking up on spare parts, munitions and the like.

Bring it. As one of my friends in the Alabama Senate suggested – "BRING IT!!!!"
"That's not the type of reply I expect to receive from a state legislator," Maxwell replied several days later. "I'm not a racist and I find your reply to be especially offensive considering the position you hold."
The Alabama resident continued on:
My parents and grandparents taught me to love God and my fellow man as myself. My father was threatened by members of his church back in 1954 for inviting a black family to attend a church he pastored.

My father-in-law was threatened when he hired a young negro man to work in his shop back in 1968 in a community where several neighbors were members of the Ku Klux Klan. He didn't allow those threats to keep him from treating people of all races equally…

I love my country and my state, and I vowed to support and defend our constitutions. I expect you and all of our representatives to do the same.
Another Democratic lawmaker copied on the email chain stepped in to denounce Mitchell's email, but Rep. Mitchell responded once more. A particularly sarcastic portion below:
I apologize for the restless nights your folk endured out of fear of the Klan. At least as they stood on the sidewalk watching my cousins and me get beat up by some of your neighbors they were able to push you out into the street to physically intervene. They did do that didn't they? Oh …. Well, I rear where you were one of the first to integrate the all-colored school to prove your parents point.

Do you that your fathers 'black' friend was unable to get FHA benefits? Knowing about those knives and stuff were of benefit but did you know that colored military typically carried knives to protect themselves from folk who looked like your father? Historically, violence on Black folk was committed by White folk. It's a fact but is it 'racist?' It is 'racial.' I had seven uncles and three aunts who served in three different 'encounters. […]

Eddie, a person without the power to exercise a threat cannot be a racist because he or she will be eliminated. A person who can, by merely stepping back on the sidewalk' ore being quiet can support racism and benefit from the 'first hired,' affirmative action, preferential treatment fostered by systemic racism and bigotry.
The email exchange attracted attention, causing many to call for Mitchell to be reprimanded for his treatment of Maxwell. Several of the lawmaker's Democratic colleagues have gone out of their way to distance themselves from the remarks. House Democratic leader Craig Ford wrote: "I assure you that Joseph Mitchell does not speak for Democrats or anyone else other than himself." And the executive director of the Alabama Democratic Party issued a statement calling the remarks "inflammatory" and said Mitchell "stands alone in this matter."
According to the Associated Press, Mitchell claims "he was trying to explain that someone who was descended from slaves and was disenfranchised by racial language in the state's 112-year-old constitution might have a different view of the document than someone else."
"I don't have any apology," he later told AL.com.
[h/t AL.com]
— —
>> Follow Andrew Kirell (@AndrewKirell) on Twitter
Have a tip we should know? tips@mediaite.com