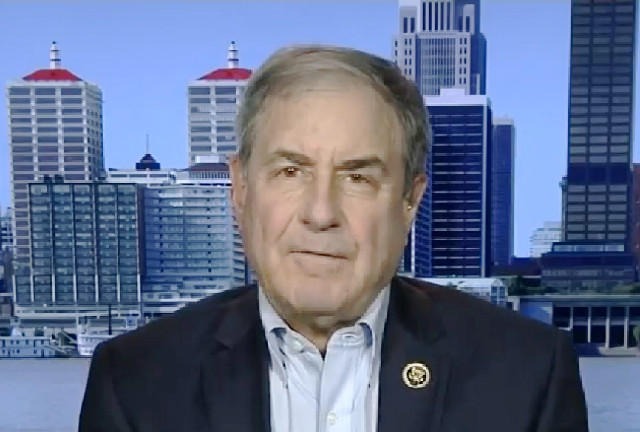 Rep. John Yarumth (D-KY) joined Mediaite columnist John Ziegler on Ziegler's podcast over the weekend for a wide-ranging and eye-opening interview. During their conversation, the Democratic Regional Whip touched on a number of subjects, such as his thoughts on the Chelsea Manning commutation and how he views Barack Obama's time in the White House.
However, perhaps the most interesting part of the discussion revolved around newly inaugurated President Donald Trump and how both he and his colleagues across the aisle view him. After talking about White House Press Secretary Sean Spicer berating the press on crowd sizes at the inauguration, calling it "alarming," Yarmuth said it made him concerned about Trump's mental health.
"I have many questions about his sanity, absolutely," the ranking Democrat of the House Budget Committee said. Highlighting Trump's tweeting habits, noting the way he overreacts to everything, Yarmuth added that its "not normal behavior."
After some more back-and-forth over the way the Trump team went out to defend these actions, including Kellyanne Conway's already infamous "alternative facts" quote, they talked about how Republicans in Congress view Trump now that he's POTUS.
"I would say they are freaked out and panicked way more than we are," Yarmuth stated. "Far more than Democrats are."
Noting that they have "no idea" what's coming at them and are "appalled by his behavior," the Democratic lawmaker provided a guesstimate of GOP House members who are highly concerned, stating that it is 85%.
"Eighty-five percent," Ziegler yelled out in disbelief. Yarmuth said that was the case and claimed the only ones who weren't worried were Congressional members like Steve King and Louie Gohmert.
The whole hour-plus interview is really worth listening to, so please check it out above.
[image via screengrab]
–
Follow Justin Baragona on Twitter: @justinbaragona
Have a tip we should know? [email protected]