'Did Hillary Clinton Ever Apologize?': Trump Revives Clinton Debate Controversy in New Tweet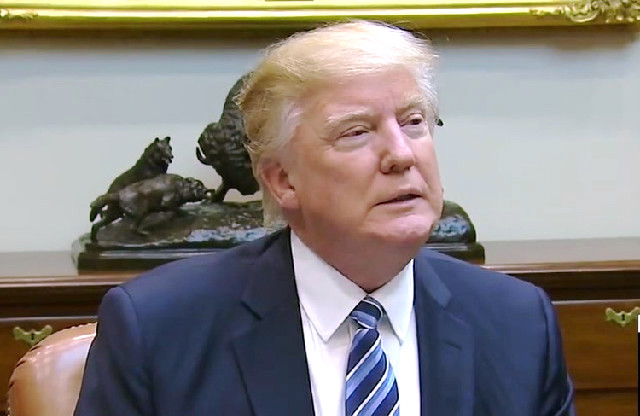 Will Donald Trump ever let 2016 bygones be bygones? The answer increasingly seems like no.
In a new tweet Monday morning, the president revived one of the lesser known Hillary Clinton scandals.
Did Hillary Clinton ever apologize for receiving the answers to the debate? Just asking!

— Donald J. Trump (@realDonaldTrump) April 3, 2017
Those in the know will recall that during her primary against Vermont Senator Bernie Sanders, Hillary Clinton received debate questions from Democratic operative Donna Brazile. The secret dealings came to light after emails confirming the news were hacked by the organization Wikileaks. Brazile has since apologized and said she would "forever regret" her decision.
For his part, Trump welcomed the disclosure and openly asked Russia to hack Clinton's emails during the 2016 campaign.
[image via screengrab]
Have a tip we should know? [email protected]
---