Different Appeals Court Upholds Obamacare Subsidies Struck Down 2 Hours Ago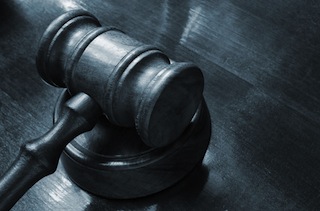 What a difference a couple of hours can make.
The U.S. Court of Appeals for the D.C. Circuit ruled Tuesday morning that the federal government was in violation of the Affordable Care Act by issuing subsidies through the national health exchange, a decision that could be potentially devastating for the health care law.
Just two hours later, the 4th Circuit Court of Appeals upheld the very same subsidies.

The crucial language of the bill concerns subsidies advanced by the IRS via exchanges "established by the State." Plaintiffs in both cases argue that this excluded the federal health exchange — a major part of the law, as thirty-six states elected not to build their own exchanges. The D.C. Circuit Court found this morning, "with reluctance," that the language indeed prohibited the federal subsidies.
The 4th Circuit, meanwhile, ruled the language was not "determinative":
However, § 1321 of the Act clarifies that a state may "elect" to establish an Exchange. Section 1321(c) further provides that if a state does not "elect" to establish an Exchange by January 1, 2014, or fails to meet certain federal requirements for the Exchanges, "the Secretary [of HHS] shall…establish and operate such exchange within the State."

[…] § 1311's directive that each State establish an Exchange cannot be understood literally in light of § 1321, which provides that a state may "elect" to do so.
As the D.C.'s Circuit's ruling was done with reluctance, so was the Fourth's, which said that "the court is of the opinion that the defendants have the stronger position, although only slightly."
Are we off to the Supreme Court? Not necessarily. It's possible the overturned ruling from this morning will go before the D.C. Circuit en banc, in which all eleven judges will rule on the case. The larger court skews more liberal than the three-judge panel of this morning, meaning the D.C. Circuit could end up with the same ruling as the 4th Circuit.
Read the full decision here.
[Image via Shutterstock]
——
>> Follow Evan McMurry (@evanmcmurry) on Twitter
Have a tip we should know? tips@mediaite.com