'Disgraceful': Fox's Greta Burns Obama, NY Times for Ignoring Anxiety of Islamic Terror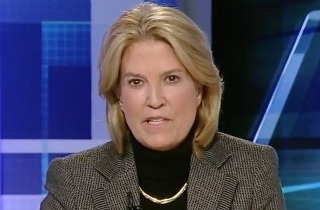 On the Record host Greta Van Susteren took notice today of how the New York Times appeared to do away with an unflattering quote about President Obama's understanding of America's sentiments on terror. To put things in a nutshell, she was not having it.
During a meeting with columnists this morning, Obama expressed that "he did not see enough cable television to fully appreciate the anxiety after the attacks in Paris and San Bernardino." The Times scrubbed the quote from their article soon after it started circulating on Twitter, but it was enough for people to notice, and Van Susteren wonders if the president even gives a damn about how people feel.
"Really? that tone deaf? How could he not know," Van Susteren asked on Facebook. "Maybe if you have 24/7 secret service protecting you and your family – but what about everyone else? And his DOPEY excuse for his ignorance is that he did not see enough cable tv? Really? Does he really need TV for this?
After this, Van Susteren raked the Times across the coals for covering for the president and taking the quote down without explanation. She especially pointed to how it was removed just as soon as people started pointing out how badly it makes Obama look:
If he didn't know how upset Americans were about Paris and San Bernardino, how can we possibly think he knows whether there are credible threats or not? It appears he is the LAST to know and that is very disturbing.

Disgraceful.
You can read Van Susteren's complete Facebook post below:
[image via screengrab]
Have a tip we should know? tips@mediaite.com