DNC Gets Involved After Sanders Staffer Fired For Accessing Clinton Voter Data (UPDATED)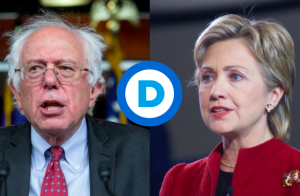 A staffer for the Bernie Sanders campaign has reportedly been fired after accessing modeling data for the Hillary Clinton camp. The Democratic National Committee got involved by limiting the Sanders campaign's access to voter data as a result; the spokesperson for the Sanders camp, Michael Briggs, put the focus of the information exchange on the failed tech and encryption policies of the DNC itself.
Sanders campaign fires staffer for wrongfully accessing Clinton campaign data: https://t.co/XbdA2iqSm3 pic.twitter.com/lYe8dZjqct

— Good Morning America (@GMA) December 18, 2015
A @BernieSanders staffer is fired after snooping on @HillaryClinton's data: https://t.co/f0lO5fs1PP (Photos: AP) pic.twitter.com/AdrutEtoVa

— USA TODAY (@USATODAY) December 18, 2015
In a statement to ABC News on the story, Briggs in part wrote:
Sadly, the vendor who runs the DNC's voter file program continues to make serious errors. On more than one occasion, the vendor has dropped the firewall between the data of different Democratic campaigns. Our campaign months ago alerted the DNC to the fact that campaign data was being made available to other campaigns.

We are as interested as anyone in making sure that the software flaws are corrected since mistakes by the DNC's vendor also have made our records vulnerable. We are working with the DNC and the vendor and hope that this kind of lapse will not occur again.
The Sanders campaign manager Jeff Weaver confirmed to The Washington Post that a "low-level staffer" had access to the information from the Clinton camp. The involvement from the DNC to limit the Sanders campaign's access to key demographic information may hinder its ability to effectively prepare for the Iowa caucus on February 1. The DNC is reportedly looking for assurances that a breach like this would not happen again, and Briggs noted that he was confident that an agreement would be met soon.
UPDATE – 1:30 P.M. EST: Weaver said in his brief conference that digital firewall would be restored but said that the problem actually lay with the DNC for not adequately protecting their data. He went on to slam the DNC's "inappropriate action" for restricting the campaign's access to its own data.
After reiterating that the staffer who accessed the data was fired and that none of the models were utilized, but brought it back to say that the campaign would consider legal action against the DNC. "The leadership of the Democratic National Committee is now actively attempting to undermine our campaign," Waever said. "This is unacceptable…if the DNC continues to hold our data hostage and continues to attack the heart and soul of our grassroots campaign, we will be in federal court this afternoon seeking immediate relief."
UPDATE – 4:05 P.M. EST: Hillary for America National Press Secretary Brian Fallon Friday released a statement noting that the Clinton campaign asked the DNC to ensure "the Sanders campaign only have access to their own data." Read the full text of the statement below:
Clinton's @brianefallon on DNC data breach: pic.twitter.com/uiUpoaI1z0

— Ken Thomas (@KThomasDC) December 18, 2015
UPDATE – 12/19, 12:27 A.M. EST: Late Friday the Sanders campaign and the DNC reached a deal to allow the Sanders campaign to re-access the voter file. The DNC said in a statement campaign that the Sanders camp "complied with the DNC's request to provide the information that we have requested of them."
[images via Wikipedia Commons and Flickr]
—
>> Follow J.D. Durkin on Twitter (@MediaiteJD)
Have a tip we should know? tips@mediaite.com