DOJ Secretly Seizes AP Phone Records, News Agency Fires Back Against 'Massive And Unprecedented Intrusion'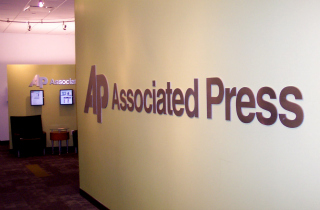 Reacting to the news that the Department of Justice secretly obtained two months worth of the Associated Press reporters' and editors' telephone records, the news organization's CEO called the move a "massive and unprecedented intrusion" into the constitutional rights of a press outlet.
According to the AP's attorneys, the records obtained by the DOJ included the incoming and outgoing calls of the outlet's reporters and offices on both cell and home phone lines. The company's CEO Gary Pruitt wrote a letter of protest to Attorney General Eric Holder demanding the return of the records and destruction of all copies. He also rebuked the government agency for obtaining information far beyond what would ever be necessary in a specific investigation under the law.
He wrote, in part:
"There can be no possible justification for such an overbroad collection of the telephone communications of The Associated Press and its reporters. These records potentially reveal communications with confidential sources across all of the newsgathering activities undertaken by the AP during a two-month period, provide a road map to AP's newsgathering operations, and disclose information about AP's activities and operations that the government has no conceivable right to know."
He added that the news organization sees the records seizure as serious government overreach: "We regard this action by the Department of Justice as a serious interference with AP's constitutional rights to gather and report the news."
The AP itself notes that "Prosecutors have sought phone records from reporters before, but the seizure of records from such a wide array of AP offices, including general AP switchboards numbers and an office-wide shared fax line, is unusual and largely unprecedented."
The federal government has yet to indicate why they sought the records.
Read Pruitt's full letter to the DOJ below, via the AP:
[h/t AP]
— —
>> Follow Andrew Kirell (@AndrewKirell) on Twitter
Have a tip we should know? tips@mediaite.com