Don Jr. Opens the Door on a Run For Office: 'Never Want to Rule it Out,' I 'Enjoy the Fight'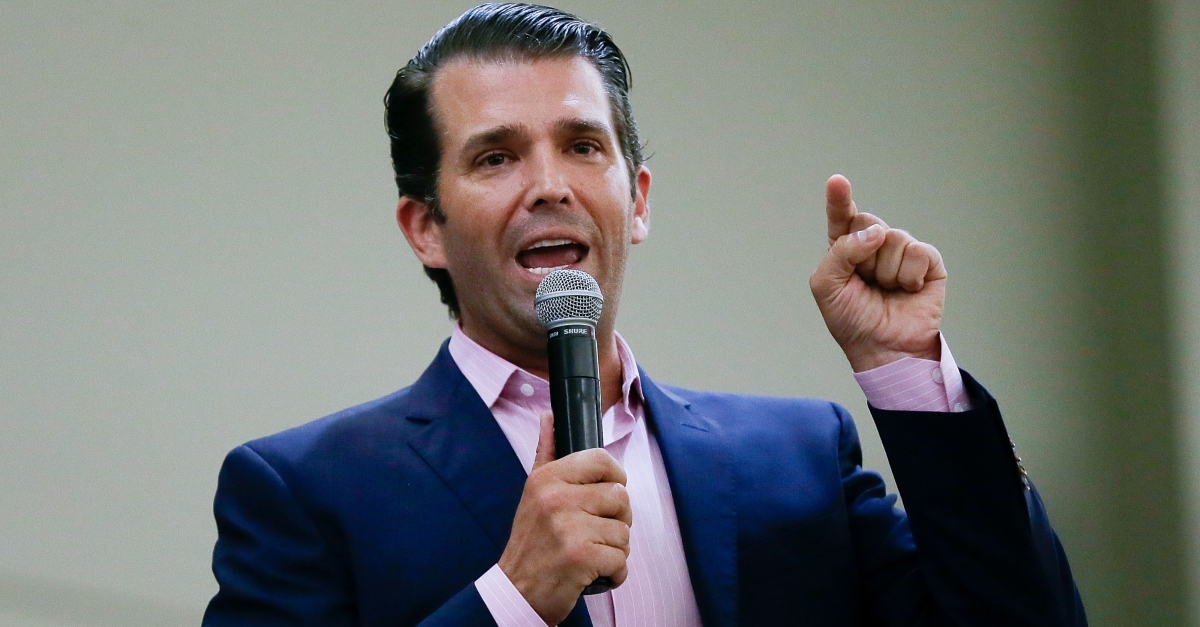 Is Donald Trump Jr. laying the groundwork for a run for office?
Appearing on Bloomberg radio, the son of President Donald Trump definitely left the possibility open, when asked by host Kevin Cirilli whether he's considering it.
"I never want to rule it out," Trump Jr. said. "I definitely enjoy the fight. I definitely like being out there and I love being able to see the impact and the difference that it makes on these people's lives that I get to see all over the country."
So will Trump Jr. try to start his political career right at the top, like his father? Trump Jr. demurred when asked which office he planned to seek.
"We have a lot of time," he said. "My father decided to get into politics at 68. I'm 41, I've got plenty of time."
The president's son was visible on the campaign trail ahead of the 2018 midterms — during which he often appeared at rallies alongside his girlfriend, former Fox News personality Kimberly Guilfoyle.
[featured photo via Getty Images]
Have a tip we should know? tips@mediaite.com
Joe DePaolo - Senior Editor