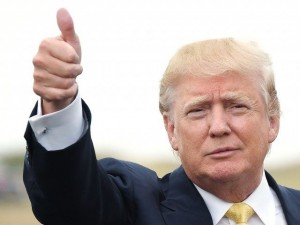 Since about mid-December, Senator Ted Cruz (R-TX) has enjoyed a polling lead in Iowa over national frontrunner Donald Trump, and while two polls from earlier this week showed Cruz with a four-point lead over Trump, there's good news for Trump in the most recent Quinnipiac poll of likely Republican caucusgoers in Iowa. According to the poll, Trump has extended the narrow one-point lead he held in the last Quinnipiac poll, and now leads Cruz by two points in that poll:
Donald Trump and Texas Sen. Ted Cruz are locking in their lead among Iowa likely Republican Caucus participants, with Trump at 31 percent and Cruz at 29 percent, while U.S. Sen. Marco Rubio of Florida trails with 15 percent, according to a Quinnipiac University poll released today. Dr. Ben Carson has 7 percent, with no other candidate above New Jersey Gov. Christopher Christie's 4 percent.

This compares to the results of a December 14 survey by the independent Quinnipiac (KWIN-uh-pe-ack) University showing Trump at 28 percent, with 27 percent for Cruz, 14 percent for Rubio and 10 percent for Carson.
While a two-point lead might not seem like much to write home about, the complete disintegration of the rest of the field in the first caucus state certainly is. Aside from a sinking Ben Carson, no other candidate polls above 4%, which is also the poll's margin of error. That means that even if Cruz ekes out a win against Trump, the real estate magnate is almost certain to go into New Hampshire against a slate of establishment candidates who will be coming off of a humiliating loss.
Have a tip we should know? tips@mediaite.com