Donald Trump's Scathing Letter To Vanity Fair Reveals Thin Skin (And Hatred For Thin Card Stock)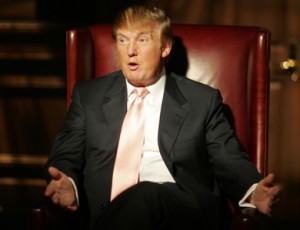 Donald Trump, it is fair to say, doesn't do anything halfway. When he builds a hotel, he makes sure it's slathered in enough glittering black and gold to make the Taj Mahal look positively plain in comparison. When he combs his hair, he's aided by a small army of tophat-wearing bluebirds. And when he writes a letter to an editor… Well. He goes all out.
Such is the case with a letter Trump sent to Vanity Fair editor Graydon Carter in response to a May 17th blog post on "VF Daily," written by Juli Weiner. Trump printed out the offending post – along with several other blog post print-outs and newspaper clippings – and sent them in a bundle, along with an embossed, personalized note card (Which Weiner notes was of "surprisingly thin paper stock." Cue monocle drop!)
Trump's "letter" contained various handwritten suggestions and complaints, including that the picture used in the original post was "bad" ("No surprise!") and that the post's author was a "bad writer." Trump also asked "Who is Ben Smith?" (That would be Politico writer Ben Smith.)
Now, we're fairly certain the Unwritten Rules of The Internet generally frown upon dismantling online criticism point-by-point in this manner, but we have to admit: It's this sort of thing that keeps us glued to Trump. You never quite know what he's going to do next, but you can be sure that it's going to be 1) big, 2) loud and 3) will prominently include his name, whether in form of giant gold letters or a (thin) embossed note card. You stay golden, Mr. Trump.
Update! Our lovely sister blog, Styleite, let us know that, in May of last year, Trump also sent them a printed blog post with handwritten commentary. What beef could the mogul possibly have with a blog devoted to fashion? Apparently, Trump was incensed over accusations that he wears a toupee. "It's ALL mine (for better or worse)," he wrote. We'd always thought it was spun in heaven by baby angels.
You can take a look at that note right over here.
Check out his letter to Vanity Fair, below: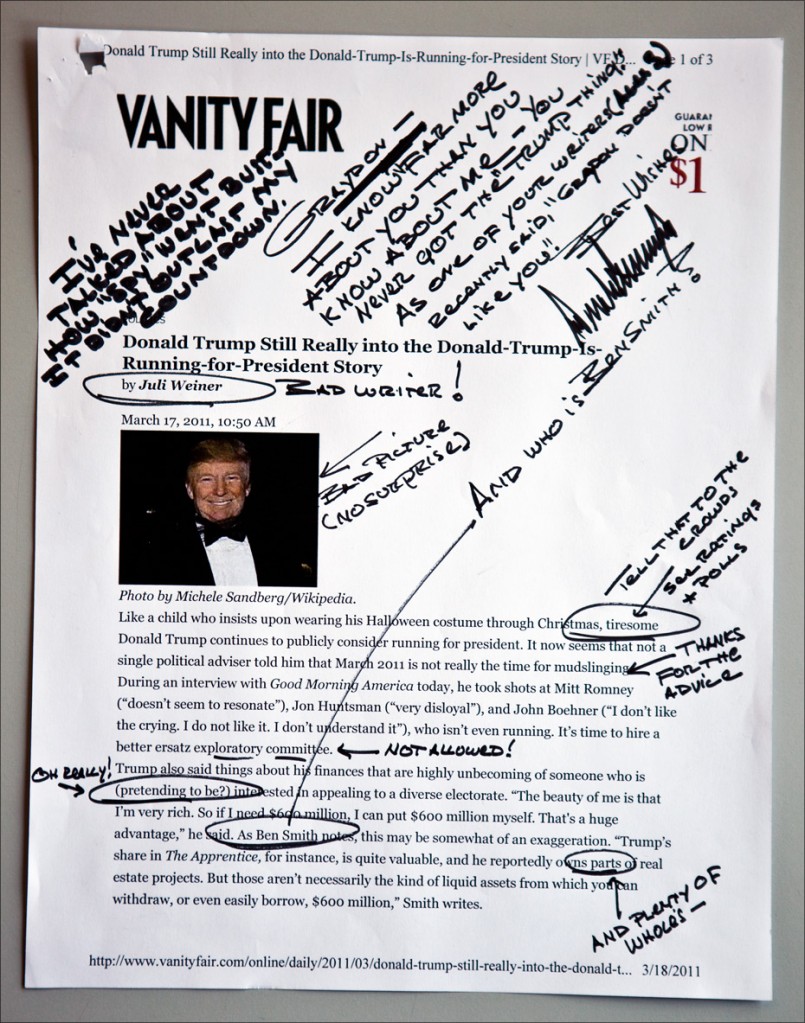 h/t Vanity Fair
Have a tip we should know? tips@mediaite.com