Dylan Farrow Talks Confession Fallout, Blasts Brother's 'Betrayal': 'The Lowest Form of Evil'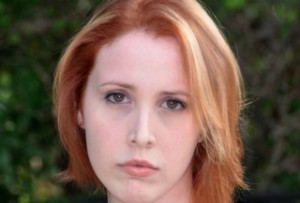 Dylan Farrow set off quite the national stir when she wrote a heartfelt piece in the New York Times saying Woody Allen sexually assaulted her. The piece, written in the wake of Allen receiving a lifetime achievement award (and Ronan Farrow making a rather blunt observation about it) inspired all sorts of debates over claims of sexual assault and benefit of the doubt. Now Farrow is speaking out about the backlash to her piece in a new interview with People, saying she did not expect a "betrayal of this magnitude" from so many.
Farrow explained that it was very hard fot her to finally come out and tell her story in such a blunt way, saying, "It took all of my strength and all of my emotional fortitude to do what I did this week in the hope that it would put the truth out there."
Allen has vehemently denied Farrow's allegiations, and his lawyer said she's been coached by her mother, but perhaps the strongest rebuttal came from Moses Farrow, Dylan's brother, who basically said the same thing as Allen's lawyer, that Mia Farrow coached the two of them to hate their father and "this was a vengeful way to pay him back."
Dylan Farrow could not contain how much her brother's words hurt her.
"My brother has broken my heart. Moses divorced himself from the family a long time ago. I always missed him. I loved him and I kept him in my thoughts. These lies – this betrayal – is unfathomable to me coming from a brother I loved and cherished and grew up with… He has betrayed me in the cruelest way imaginable, and betrayed my family and my mother who has loved him since day one. His betrayal is the lowest form of evil that I could ever imagine."
She categorically denied she had ever been coached by her mother to say these things, asserting that people only say that because "we live in this society where victim blaming and inexcusable behavior – this taboo against shaming the famous at the expense of their victims – is accepted and excused."
[photo via NY Times]
— —
Follow Josh Feldman on Twitter: @feldmaniac
Have a tip we should know? tips@mediaite.com
Josh Feldman - Senior Editor