Economist Editor-in-Chief Defends Inviting Steve Bannon to 'Open Societies' Festival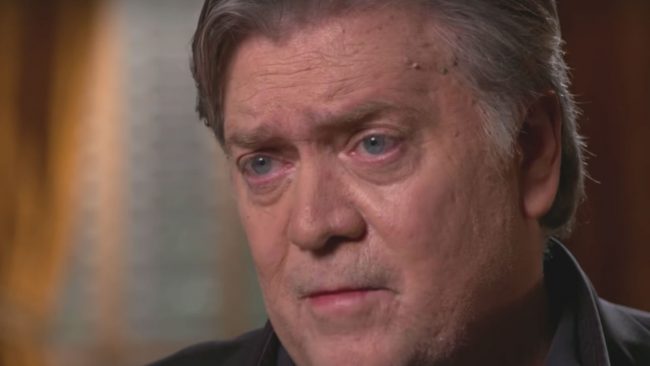 After taking a huge amount of flak due to its decision to invite former Trump adviser Steve Bannon to appear in its Open Future Festival, The Economist is speaking out.
The magazine's Editor-in-Chief Zanny Minton Beddoes released a statement Tuesday explaining why she and the magazine invited Bannon to be interviewed at the festival.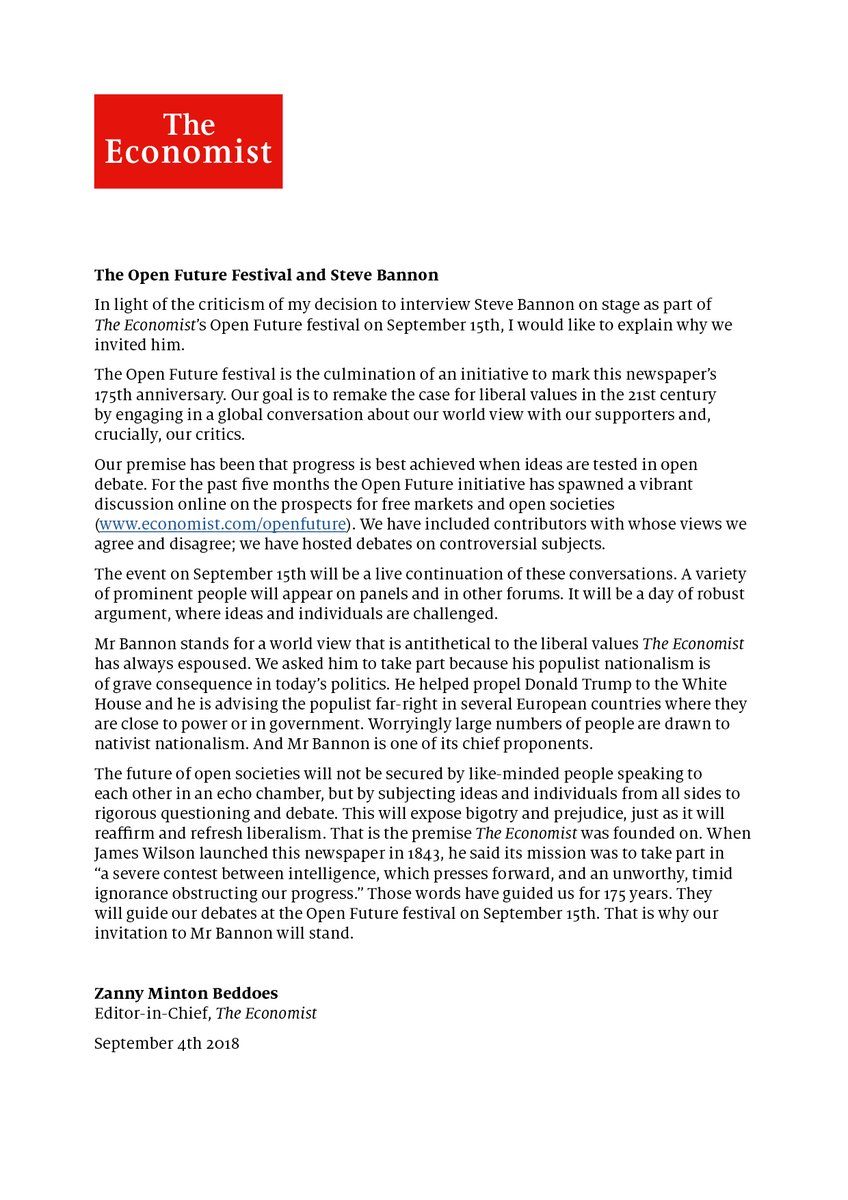 "Mr. Bannon stands for a world view that is antithetical to the liberal values The Economist has always espoused," she wrote. "We asked him to take part because his populist nationalism is of grave consequence in today's politics."
"Worryingly large numbers of people are drawn to nativist nationalism," Minton Beddoes added. "And Mr. Bannon is one of its chief proponents."
Most powerfully, she explained: "The future of open societies will not be secured by like-minded people speaking to each other in an echo chamber, but by subjecting ideas and individuals from all sides to rigorous questioning and debate."
The New Yorker also endeavored to invite Bannon to its own festival and was slated to be be interviewed by its own Editor-in-Chief, David Remnick. However, so strong was the backlash – many headliners pulled out of the festival upon hearing that Bannon would be in attendance – that they were forced to rescind their offer to Bannon.
[image via screengrab]
Have a tip we should know? tips@mediaite.com