'Every PR Person and Lawyer Should be Fired': New Report Sheds Light on the Fall of Fanduel and DraftKings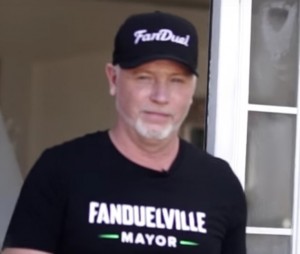 "How stupid can you be?"said Gabriel Harber, a former high-volume daily fantasy sports player, to ESPN's Don Van Natta.
Harber is one of apparently many who stopped playing daily fantasy sports through FanDuel and Draftkings in the wake of some disturbing revelations about the companies. A series of New York Times reports last year first exposed some of the shadier practices of Fanduel and DraftKings, including the fact that employees used inside knowledge to play on their competitors' platform.
And Wednesday, ESPN's Van Natta penned an in-depth story on the industry's sudden rise and dramatic fall.
In the report, Van Natta details how players who only entered once in contests with larger jackpots were devoured by the whales who entered many lineups. The company largely turned a blind eye to complaints that the small players didnt have a chance.
"It's only a skill game if you have the biggest bankroll and the best technology," says John Sullivan, 50, a former FanDuel consultant who quit playing high stakes after becoming disenchanted with the lopsided ecosystem. "That's the dirty little secret."
The report says that FanDuel and DraftKings spent more than a combined $750 million to promote their websites.  Remarkably, the two companies knew they were the subjects of a federal tax probe, but defiantly went ahead with their 2015 advertising blitz anyway.
In late July 2015, an ominous-sounding letter arrived at both companies' headquarters. It was from a U.S. attorney in Tampa, alerting executives that their companies were the subjects of a criminal tax investigation, sources told Outside the Lines. Despite receiving those notices, the executives moved forward with their marketing plans to try to become No. 1.

"In hindsight," an influential consultant close to both companies says, "those commercials were even more insane because they knew they were under federal criminal investigation."
"Every PR person and lawyer should be fired," former player Gabriel Harber said.
You can read the damning full report here, via ESPN.
–
Follow Joe DePaolo (@joe_depaolo) on Twitter
Have a tip we should know? tips@mediaite.com
Joe DePaolo - Senior Editor