Ex-Fox News Host Claims Roger Ailes Used Cameras to Spy on 'Disrobed' Female Employees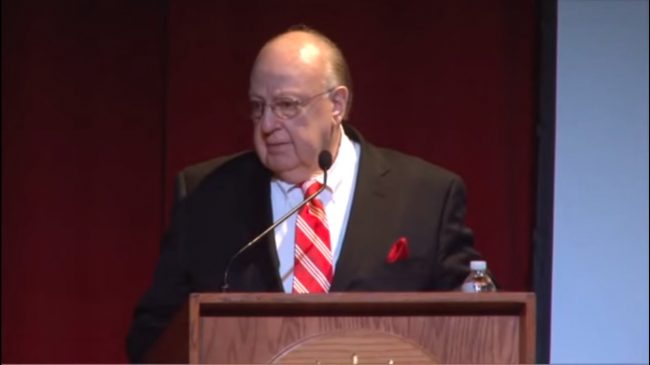 Ex-Fox News host Andrea Tantaros alleged in a complaint statement that the late media mogul Roger Ailes spied on "disrobed" women at the company using secret "surveillance equipment."
According to a BuzzFeed News report, Tantaros — who is in the middle of a months-long suit against Fox News — said Ailes "secretly watched female hosts changing clothes on company surveillance equipment," despite the company denying the claims.
She stated the following in a US District Court complaint filed yesterday:
"Fox offices are where most Fox female talent, including Ms. Tantaros, disrobed daily from their regular clothing into their on-air attire, sometimes multiple times a day… Upon information and belief Ailes was surreptitiously recording, both through audio and with hidden cameras, Tantaros (and others)."
Tantaros accused Ailes of using "a CCTV system that allowed him to see inside Fox News offices," as he flipped the system on and off "without the knowledge [or] consent" of employees.
Fox News has wholeheartedly disputed the claim, saying, "FOX News moved for sanctions against the lawyer who filed Andrea Tantaros' original lawsuit and he has since withdrawn. None of the four lawyers currently representing Tantaros in the action signed her new complaint, which she purports to have written herself. Her outlandish claims lack any factual basis."
[image via screengrab]
Follow the author on Twitter (@calebecarma).
Have a tip we should know? [email protected]