Exclusive: GOP Senate Candidate Corey Stewart Has an Apparent Nazi Sympathizer Organizing Campaign Event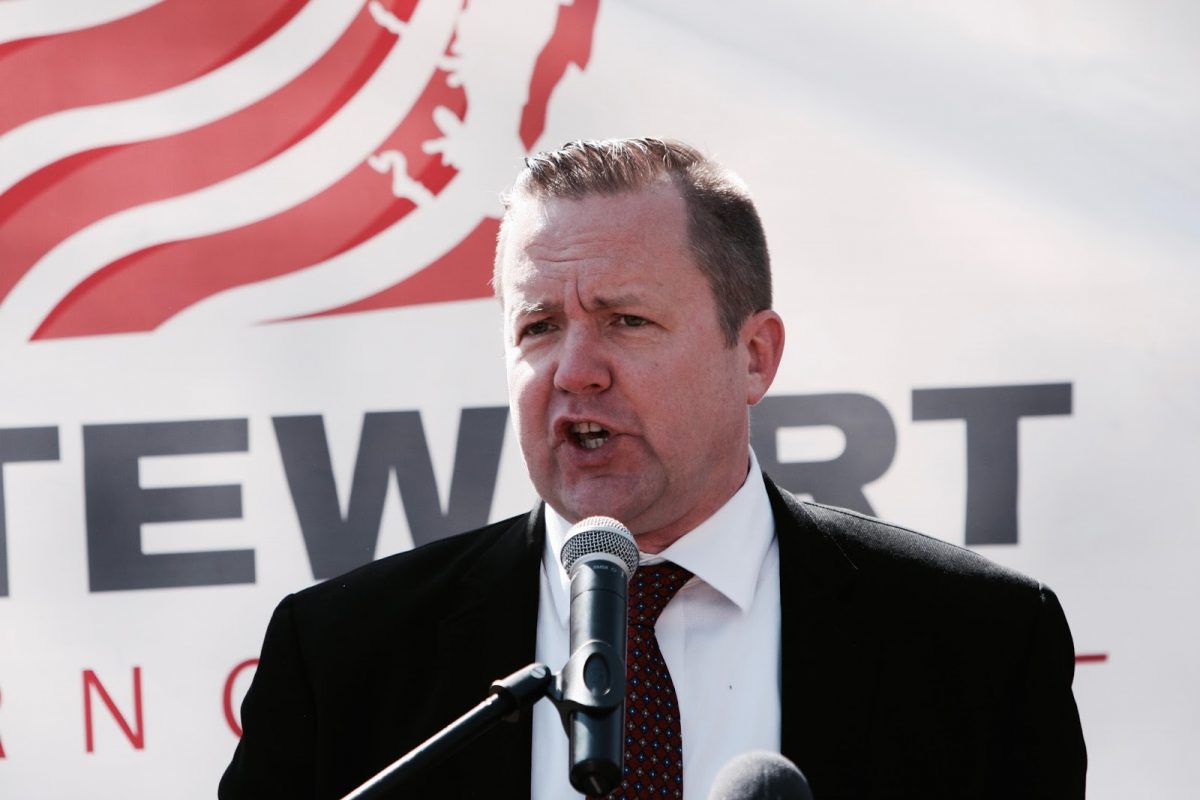 Republican Senate nominee Corey Stewart appointed an apparent neo-Nazi fan to organize one of his upcoming campaign events in Virginia, Mediaite has learned.
In an invitation for an October 13 meet and greet with Stewart, his campaign directs supporters to email Ian MacDonald — a long time volunteer for the candidate who seems to be fan of American Nazi Party founder George Lincoln Rockwell.
"Hosted By The Accomack County GOP. Free Pizza And Appetizers Provided, Cash Bar. All Virginia Residents Welcome, Including Accomack And Northampton County," reads the Stewart event listing. "People Can RSVP To Ian MacDonald."
The page then lists MacDonald's contact information for interested parties to reach out to.
A printable invite also includes the same line about contacting MacDonald to attend the event hosted by the Accomack County GOP, a local chapter of the Republican Party of Virginia.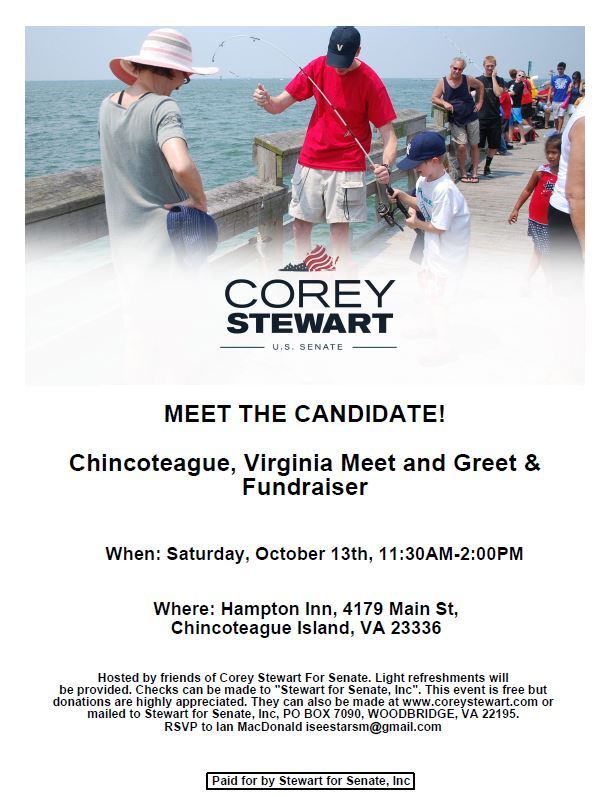 Mediaite initially reported on MacDonald's views after Stewart's campaign named him the "Volunteer of the Week" in the early summer of this year.
During MacDonald's time volunteering for Stewart, he shared an alt-right meme on Facebook.
"me: i hate liberals," the meme reads before a hypothetical person asks MacDonald if that means he is a Republican. His reply is a photo of American neo-Nazi George Lincoln Rockwell, implying that he aligns with the infamous fascist leader.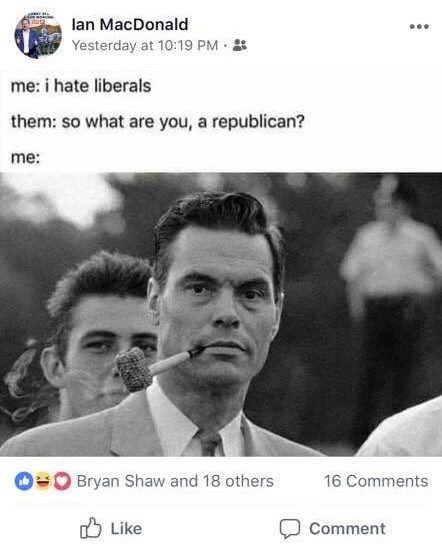 When MacDonald was contacted for comment on his views, he claimed that he shared the now-deleted meme without knowing who Rockwell was and posted it because he thought it described his feelings as an "independent conservative."
"I do not have any political affinity for hate groups," MacDonald said in a phone call.
It's unclear how he would have unknowingly stumbled upon the obscure racist meme, and why he shared it without knowing who Rockwell was. MacDonald stopped responding to Mediaite when asked how he initially found the meme.
The Republican Party of Virginia stood by MacDonald in an emailed statement to Mediaite:
"Ian McDonald is not employed by RPV. I don't know if he is employed by Stewart's campaign. We would have a problem with an actual white nationalist working with Corey, example: David Duke. The 'evidence' against McDonald, one image that was taken down when he was informed of the figure's background, is not indicative of a white nationalist."
When reached for comment, Stewart tied Mediaite's reporting to the Brett Kavanaugh controversy, saying, "Here goes the Left again, trying to destroy someone based on false accusations."
An apparent Nazi sympathizer organizing Stewart's meet and greet is the latest development in the nominee's ties to the alt-right and America's white supremacist movement as a whole.
An extensive Mediaite report from June found that the neo-Confederate candidate for Senate hired a white supremacist family tied to the League of the South to work on his campaign, both as his security and for fieldwork consulting. Stewart also has been seen spotted with white supremacists all over Virginia during his campaign events.
Follow the author on Twitter (@calebecarma).
Have a tip we should know? tips@mediaite.com