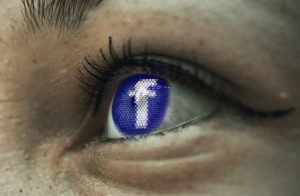 At this point, you've read all about fake news. You've read about the guys who actually write and market it knowing it's a bag of lies. You've read that some people are really optimistic about our societal capacity to stop more of it from spreading. You've read that others think that fake news is just what we all deserve for being so darn dumb.
Oh, and you've definitely read that it's all Facebook's fault, which Facebook has insisted it is not (while taking steps to, you know, fix their involvement).
While speaking at a newsworthy conference at Harvard, Facebook executive Elliot Schrage sort of copped to being responsible, but that didn't actually make the social networking site look any better.
He said this, per Vox:
For so long, we had resisted having standards about whether something's newsworthy because we did not consider ourselves a service that was predominantly for the distribution of news. And that was wrong … We have a responsibility here. I think we recognize that. This has been a learning for us … Until this election, our focus was on helping people share. This election forced us to question whether we have a role in assessing the validity of content people share. And I have to tell you all, and one of the reasons I came here — that's a pretty damn scary role to play.
His remarks echoed Mark Zuckerberg's past assertions that Facebook isn't a news source, but tacked on the oh-so-important "and that was wrong" at the end.
So, what does the enabler of your old roommate's oversharing addiction plan to do about fake news now that its executives are coming around to the "responsibility" they have?
Good question! Schrage didn't really know. He said he wasn't sure that hiring editors was the best move because "that's just not what [they] do." Further, higher-ups at the company can't be put in charge of policing the newsworthiness of shares from 1.8 billion people, many of whom aren't intending to share anything particularly newsworthy. He all but rejected the idea of naming certain news sources more reliable than others.
No, Schrage seems to think that users themselves should stay responsible for policing fake news.
"We're in the business of giving users the power to share. Part of that is helping them share thoughtfully and responsibly, and consume thoughtfully and responsibly," he said. "I think we need a 'think before you share' program so that people don't share stuff that's stupid. On the left or on the right."
Anyway, feel free to reread this morning's piece about how illiteracy and stupidity are the reasons fake news even exists.
[image: screengrab]
Have a tip we should know? tips@mediaite.com