Failing? Since Election Day, New York Times Has Seen Largest Subscription Increase in Five Years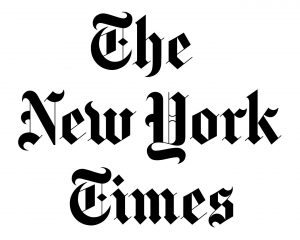 Throughout the presidential election, one of Donald Trump's most reliable punching bags was the New York Times. Since entering the presidential race, he attacked the Times more than 60 times. And once he won election last week, he's shot out six critical tweets about the paper.
On the 13th, he claimed that the Times was losing thousands of subscribers due to its coverage of him. He then followed that up a couple of days later by stating that the "failing" paper was wrong on its stories about the tough time his transition team was reportedly having.
Wow, the @nytimes is losing thousands of subscribers because of their very poor and highly inaccurate coverage of the "Trump phenomena"

— Donald J. Trump (@realDonaldTrump) November 13, 2016
The failing @nytimes story is so totally wrong on transition. It is going so smoothly. Also, I have spoken to many foreign leaders.

— Donald J. Trump (@realDonaldTrump) November 16, 2016
I have recieved and taken calls from many foreign leaders despite what the failing @nytimes said. Russia, U.K., China, Saudi Arabia, Japan,

— Donald J. Trump (@realDonaldTrump) November 16, 2016
Australia, New Zealand, and more. I am always available to them. @nytimes is just upset that they looked like fools in their coverage of me.

— Donald J. Trump (@realDonaldTrump) November 16, 2016
Well, today, the Times sent out a press release that seems to contradict the notion that readers are fleeing from them and that they are failing.
Since Election Day, the newspaper experienced its largest one-week increase in subscriptions since 2011, when it first went with a digital pay model.
The New York Times announced today that in the seven-day period since Election Day, it had a net increase of 41,000 paid subscriptions to its news products, both print and digital, the largest one-week subscription increase since the first week of the digital pay model in 2011. This represents a dramatic rate of growth in new subscriptions when compared to both the week prior to the Election and the same period one year ago. Through November 15, The Times has added over 100,000 net new digital subscriptions so far this quarter.

Readers came to The New York Times in record numbers for coverage of the 2016 election results, setting new traffic records on November 8, 9 and 10th. Over the course of those days, readers spent five times longer than usual, roughly 12.8 million hours with The Times's coverage, and this deep level of engagement translated into new subscriptions.
So, did the NYT increase its readership due to the amount of time readers spent on the site during and immediately after Election Day? Or did the President-elect's Twitter attacks have something to do with it?
[image via New York Times]
–
Follow Justin Baragona on Twitter: @justinbaragona
Since
Have a tip we should know? tips@mediaite.com