Fashion Magazines Seem Like the Only Ones Who Enjoy Instagram's 'Stories' Feature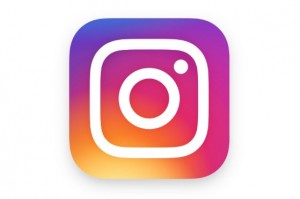 Instagram is always rolling out new features. Remember when the platform didn't even support videos and users couldn't change the light or shadow levels? It was simpler: A person could upload a photo and slap it with a pre-made filter. There was no infinite scroll on an algorithm-customized "discover" page. There were no direct messages.
A lack of innovation has never kept a company afloat, of course, especially not in the digital age, so the addition of videos (and associated add-on apps like Boomerang) along with better search features and a whole host of other options have all been expected. Some changes, like comment moderation, were even welcomed! Others, though, have been scorned. The new "Stories" feature, for instance, was the subject of some ridicule when it launched. After all, it completely rips off Snapchat in nearly every sense. Users upload photos that disappear after a set amount of time and can even write on them. Some people are using it, sure, but thus far, it hasn't made any noticeable impact on Snapchat's user engagement and it's highly unlikely that smartphone lovers will be abandoning their Snap accounts in favor of Instagram Stories any time soon.
You know who is excited about this feature? Fashion magazines, apparently, according to Glossy. For instance, women's interest staple Cosmopolitan is launching a "Cosmo Around the World" Instagram Story this week. Editors from around the world will be contributing to the account's story for 24 hours. Vogue has been featuring models like Christy Turlington Burns and Cindy Crawford where Allure has been opting to giver users a more behind-the-scenes peek at their office by featuring their own staffers. GQ has been toying with the idea of presenting content just like they'd feature in their glossy pages.
Perhaps interaction with fashion brands is what Instagram users want when they check out their Stories and glossy mags will find a home there without threatening Snapchat.
No word yet on whether Justin Bieber will start using stories more now that he re-activated after de-activating his Instagram account over all his girlfriend drama.
[image via screengrab]
This is an opinion piece. The views expressed in this article are those of just the author.