FBI Hair Analysts Reportedly Gave Faulty Testimony in 95% of Cases, Sentencing 32 to Death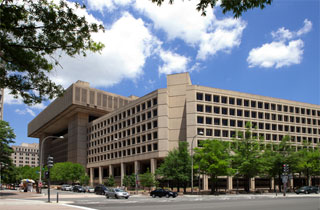 The Federal Bureau of Investigations admitted today that nearly every member of the FBI Laboratory's microscopic hair comparison unit gave faulty testimony in 95% of trials, all of which favored prosecutors, for nearly two decades.
The Washington Post reports that up until 2000, 26 of the unit's 28 members, who analyzes hair via visual comparison (i.e. by looking at hair, not using DNA analysis), "overstated forensic matches in ways that favored prosecutors in more than 95 percent of the 268 trials reviewed so far". 32 of those cases involved defendants sentenced to death, 14 of whom have already died, either by execution or natural death.
The nature of microscopic hair analysis should be emphasized twice:
The review confirmed that FBI experts systematically testified to the near-certainty of "matches" of crime-scene hairs to defendants, backing their claims by citing incomplete or misleading statistics drawn from their case work.

In reality, there is no accepted research on how often hair from different people may appear the same. Since 2000, the lab has used visual hair comparison to rule out someone as a possible source of hair or in combination with more accurate DNA testing.
The FBI and the Department of Justice carried out the internal investigation after a 2012 Post report claimed that they knew about flawed forensic evidence in the cases of "hundreds" of wrongfully convicted prisoners, but did not notify them.
Though today's revelations will likely exonerate dozens of victims, The Washington Post warms that there may be thousands of cases like these:
The findings likely scratch the surface. The FBI said as of mid-April that reviews of about 350 trial testimonies and 900 lab reports are nearly complete, with about 1,200 cases remaining.

The bureau said it is difficult to check cases before 1985, when files were computerized. It has been unable to review 700 cases because police or prosecutors did not respond to requests for information.

Also, the same FBI examiners whose work is under review taught 500 to 1,000 state and local crime lab analysts to testify in the same ways.
[Image via Mark Van Scyoc / Shutterstock.com]
—
>> Follow Tina Nguyen (@Tina_Nguyen) on Twitter
Have a tip we should know? tips@mediaite.com